5 Proven Ways to Close More Deals With Prospecting Tools
Prospecting is the first stage of the sales pipeline. It's where you identify and reach out to potential clients. You must be effective in your prospecting to close more deals. The good news is that many prospecting tools can help you do that.
So, are you looking for ways to close more deals with prospecting tools? If yes, there are many ways to do this.
This article provides proven ways to close more deals with prospects using tools. It also explains the different stages of the sales pipeline. So, stick around!
What Are Sales Prospecting Tools?
Sales prospecting tools are software solutions for businesses. For example, they help sales reps find and qualify potential customers.
The standard prospecting tool offers features like lead generation, contact management, and email automation. Also, some sales prospecting tools offer extra features. This may include account management, prospecting intelligence, and workflow automation.
Sales prospecting tools can help save time. It can also increase their productivity by automating repetitive tasks. Also, doing so gives them access to valuable intelligence about their prospects.
Sales prospecting tools help sales professionals research and connect with potential customers. There are a variety of sales prospecting tools available, each with its strengths and weaknesses.
When choosing a sales prospecting tool, you must consider your needs and budget. There are several great sales prospecting tools on the market. So be sure to research before making a decision. The most important thing is to find a tool that fits your needs and budget.
Sales Pipeline Stages
The sales pipeline moves potential clients through the stages of the buying journey. It goes from first contact to closing the deal. If you grasp the sales pipeline stages, you can manage your sales team and identify areas to improve.
Here are the typical sales pipeline stages:
Lead Generation.

This is where potential customers are first identified, and data collection occurs. They have reached this point because you believe they would make a good client.
You can get leads through email, social media, and content marketing. You can also use offline events, cold outreach, or other methods.
Qualification.

In this stage, salespeople determine whether a lead is a good fit for their product or service. You build contact with your leads and divide them into quality-based categories. This procedure may be automated using the right prospecting tool.

Needs Assessment.

This is where you learn about potential client's needs and how your service can address them. Needs assessment shows you their goals and intended results. It also shows the barriers that stand in the way of those goals.

Closing:

In this final stage, salespeople work to seal the deal and get the customer to commit to a contract. Their concerns will determine how you reach a decision. No matter how excellent your service is, you will earn income once you learn the art of sealing the deal.
5 Proven Ways to Close More Deals With Prospecting Tools
As a sales professional, your success depends on your ability to close deals. But how can you close more deals? The answer is simple: by using the right prospecting tools.
Various prospecting tools are available, but which are the most effective? This section shares five proven ways to close more deals with prospecting tools. By using these methods, you'll be able to increase your success rate and close more deals than ever before.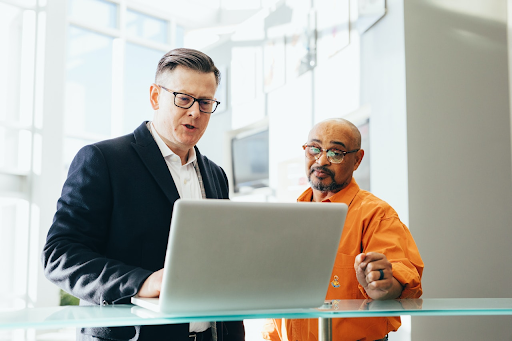 1. Use a Tool to Segment Leads
A prospecting tool can filter and segment the leads' database. You can do so based on the needs of your agents if leads are pouring in from all angles.
These tools enable salespeople to create useful lists of their leads. For example, the list may include information on the areas and price points they are looking in. It may also include their timelines and so on.
With each category, be aware of where to start the conversation and adjust your message. Your efficiency and conversion chances rise as a result, and you also save time.
2. Find a Tool that Offers Robust Contact Management Features
Closing more deals needs developing relationships with potential customers. This is what you call "prospecting." Your pipeline process needs a tool that offers contact management features to be effective.
A prospecting tool that offers these features has many benefits. Using such a tool lets you keep track of your leads and customers in one place. This can help you stay organized and efficient in your outreach efforts.
Also, they often include features that can help you automate your workflows. This may consist of email drip campaigns and automatic follow-ups. This can help you save time and ensure your outreach is always on point.
All these can help you close more deals and build better customer relationships. It can also help you stay organized and efficient in your outreach efforts. All these contribute to closing more deals.
3. Use a Tool That Provides Real-Time Intelligence
Sales can be a challenging process – especially when you're trying to target the right leads. But with the right tools, you can make prospecting a breeze. And one of the best tools you can use is a tool that provides real-time intelligence.
You can gather data on your leads faster with real-time intelligence. This data can help you make better decisions about your sales strategy and help you close more deals. It can also help you identify trends and patterns that you can use to your advantage.
So are you looking for how to close more deals faster? Consider using a tool that provides real-time intelligence. It can make a world of difference in your marketing pipeline stages.
4. Look for a Tool With Robust Tracking Features.
As the sales landscape evolves, having a robust sales pipeline tracker in your arsenal is vital. A tool with sales pipeline tracking features can help you close more deals and grow your business. Here are a few of the benefits of using a tool with these features:
You'll be able to track your sales pipeline better. So you can identify any potential bottlenecks or problems.

You'll be able to focus on your prospects better, so you can focus your attention on the most promising leads.

You'll be able to generate reports on your sales pipeline, so you can see where you need to get better.
If you're looking for a tool to help you close more deals, check out one that offers sales pipeline tracking.
5. Don't Forget to Automate the Repetitive Processes
Automating your sales pipeline process is vital in today's fast-paced business world. You can free up your time to focus on more important tasks by automating critical tasks.
There are some ways you can automate your sales process. This goes from using a CRM system to setting up automatic email responses. But one of the most effective ways to automate your sales process is to use a sales bot.
They can answer common questions and schedule meetings. By automating, you can take care of the tedious parts of the sales process. So you can focus on more critical tasks, like networking and closing deals. Automation is the way to go if you're looking for a way to close more prospect deals.
Bottom Line
Prospecting is a critical step in the sales process. So using prospecting tools makes the work of closing more deals easier. But how do you make the best of these prospecting tools?
Well, with the above information, you must have gotten your answer by now. So take these simple steps and enjoy closing more deals!