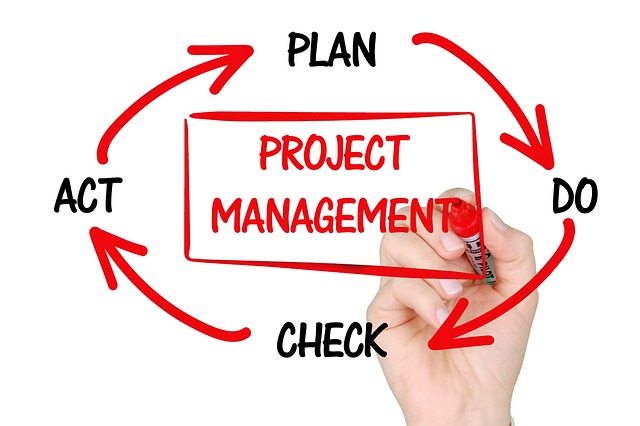 5 Great Resources to Improve Project Management
Criteria of success as a project manager depend on keeping abreast of emerging practices, technologies, and methods. Luckily there are many tools at your disposal to hone your project management prowess. Following resources can help project managers enhance their ability to deliver projects on time, within budget, and with the desired outcomes.
Five Tools Which Can Improve Project Management
Courses
There are many online and in-person courses available that cover different aspects of project management, including project planning, risk management, resource management, and team collaboration.
Books
Books on project management cover a wide range of topics, including best practices, methodologies, tools, and techniques. Books can also provide guidance on how to deal with common challenges and avoid common pitfalls, making them a valuable resource for anyone involved in project management.
Online Project Management Tools
Various software, such as cloud-based enterprise resource planning (ERP) and professional services automation (PSA tool), can be used to help businesses manage their finances, projects, and resources more efficiently. This can help businesses reduce costs, improve profitability, and improve collaboration among teams. 
Project Management Communities
Joining online project management communities allows you to network with other professionals, learn from their experiences, and get feedback on your own projects. It can provide access to a network of like-minded individuals who can offer support, advice, and mentorship and provide opportunities to collaborate on projects.
Virtual Events
Attending webinars and digital events that are hosted by project management experts provides valuable insights into best practices and ongoing trends in the industry. One of the biggest advantages of online events is their accessibility, where attendees can participate from anywhere in the world.
Benefits of Improving Project Management
Increased stakeholder satisfaction:
Effective project management can also lead to increased stakeholder satisfaction. By keeping stakeholders informed and engaged throughout the project lifecycle, project managers can build trust and confidence and ensure stakeholder expectations are met or exceeded.
Enhanced reputation
Delivering successful projects can help enhance an organization's reputation. A strong track record of successful project delivery can help organizations attract new customers, retain existing ones, and build a reputation for quality and reliability.
Better project outcomes
Managers may boost their projects' success rates by honing their project management abilities. Project managers may guarantee on-time, on-budget completion of their endeavors by carefully planning, keeping close tabs on, and controlling all aspects of the project.
Reduced costs
Effective project management can help reduce costs by identifying and mitigating project risks, optimizing resource utilization, and minimizing rework and waste. This can lead to cost savings for the organization and help improve profitability.
Factors to Consider to Improve Project Management
Identify areas for improvement.
To enhance project management, it is necessary first to identify its weak spots. Depending on the situation, this might include looking back on completed projects to determine where improvements could be made, asking for stakeholder advice, or even just conducting an internal poll.
Define project management processes.
Better project management may be achieved by establishing well-defined, efficient procedures. Methodologies for managing projects must be documented, templates for managing projects must be made, and rules and norms must be set that all project team members must adhere to.
Provide project management training.
To improve project management, it is important to provide training to project managers and project team members. This can include training on project management methodologies, software, and soft skills such as communication and leadership.
Foster a culture of continuous improvement.
Enhancing projects is a constant effort. Thus encouraging a growth mindset among employees is crucial. This involves encouraging feedback and suggestions from project team members and regularly reviewing and refining project management processes and practices.
Allocate sufficient resources
Sometimes a lot of time, money, and people are needed to implement changes that will improve project management. Enough funding must be allotted to guarantee the success of the attempts to enhance project management.
Conclusion
These are just a few of the many resources available to project managers to help them improve their skills and stay up to date with the latest trends in project management. By using these resources, project managers can improve their performance, increase efficiency, and deliver better results for their teams and organizations.