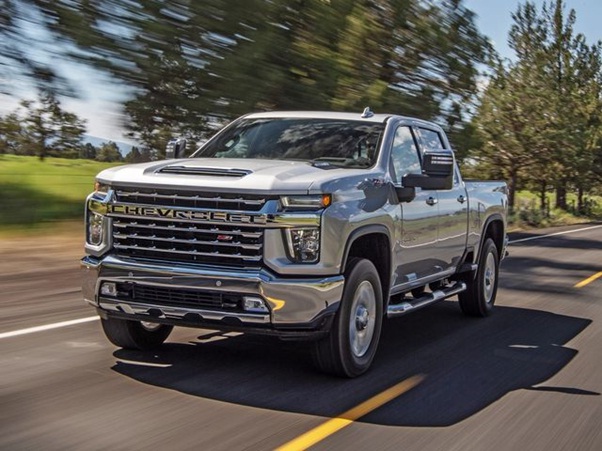 2022 Chevrolet Silverado HD – A must Buy Pickup in Modern Times
Among heavy-duty pickups, Chevy Silverado has always been a force to reckon with. The 2022 Chevrolet Silverado HD is no different, whether you buy the 2500 or 3500 model. From its superior powertrain to towing ability, and more than the adequate interior; there is no comparison of Silverado HD with any other pickup in the market. So, before getting it when in Concord Chevrolet dealership, you should know why it is a must-buy pickup in modern times.
Different powertrains
It comes in two different engine options, both of which are highly powerful and capable of any task that is given to a heavy-duty pickup. If you opt for the standard version, then you will receive a V8 6.6-liter that delivers a remarkable 410 ponies and torque of 464 lb-ft. The optional is a diesel variant of V8 that offers even more horsepower and torque; 445-hp and 910 lb-ft. This engine is mated with Allison automatic ten-speed transmission that helps with its swift gear changing operation.
Also, Chevy has hooked up these engines with AWD or RWD drivetrain along with dual or single axle for rear wheel depending on their compatibility. The gas-powered is mated with automatic 6-speed and both powertrains have remarkable towing capabilities. However, if you need to carry plenty of cargo or tow ample loads daily, then Duramax diesel is the best option for you.
Effortless transmission's response and humongous power offer added security and confidence for drivers even when driving on steep roads and such. This engine is mated with Allison automatic ten-speed transmission that helps with its swift gear changing operation.
The standard powertrain can tow a maximum of 17,400 pounds while the diesel choice lets one tow around a colossal 36,000 lbs. Also, the 3500HD model with certain added features can carry a payload of 7442 pounds.
There is no doubt that this is a monster pickup that puts other pickups to shame. If you want to get more details of this powertrain and its capability, then get in touch with Chevrolet dealer Concord immediately.
Suitable interior
The interior of Chevrolet Silverado HD is nothing short of classy and spacious. The fancy models of this HD series can match any rival for quality and materials used for building the cabin. In short, it does transcend typical luxurious aspects that are found in a pickup truck.
Heated seats (front and rear), head-up screen, heated steering, etc. are just some of the features to check out. The entire build is very comfortable and looks sophisticated. With additional support for seats and more, there is no doubt it has an interior that makes it ideal for all uses.
This truck's price starts from $37,495, which is the work truck model. It ends with a High-Country version that will cost you $65,095. Depending on your need you can choose whichever trim is most suitable.
Such power, performance, towing capability, and more show why this is a must-buy pickup in modern times. If you are in the market for buying an HD pickup truck, then the 2022 Chevrolet Silverado 2500 or 3500 HD should be your only choice for now.