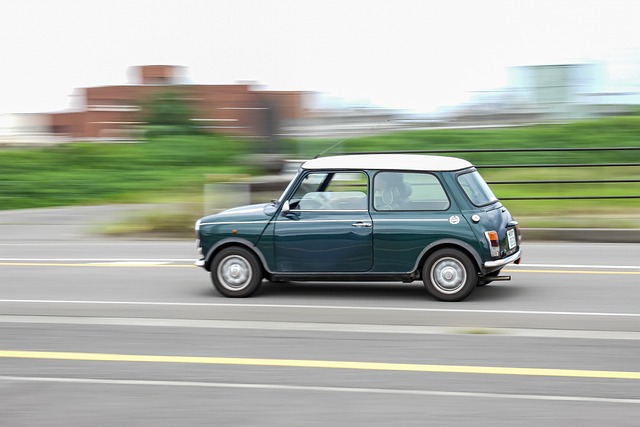 What Are Some Cool First Cars to Own?
The car is history's most popular purchase and something everyone seems to dream about owning. When can you finally get behind the wheel of the car of your dreams that's been showered with ads and conversations?
When you're a teen years old, it's a rite of passage to have your own car. It buys you freedom and allows you to prove your independence from your parents.
At that point in time, parents have to make a decision: buy a car for their son/daughter, or have their son/daughter get a job and buy a car themselves. Which option is best to help teach your kids to take care of a car and act responsibly?
Here is a quick guide on some cool first cars for teenagers that you can get for them today!
Honda Civic
It is reliable, economical, and has plenty of features and options to please even the most demanding drivers. The Honda Civic also has great safety ratings, which is a must for brand-new drivers. It is a great option for teens, as it is both driver-friendly and affordable.
Overall it is a great entry-level car that is reliable and dependable due to its history of longevity and low cost of ownership. The Honda Civic also looks great and has a wide range of customizable colors, rims, and other enhancements to make your ride stand out.
Toyota Corolla
It has a reliable and efficient 1.8L engine, and its safety rating makes it a great choice. It gets great fuel economy at almost 30 miles per gallon city and 40 highway. It may not be the most exciting car to own, but it's dependable and a very safe choice. This has great reliability, and can even last nearly 200,000 miles with basic preventive maintenance.
It has also been around for many years, making parts and add-ons easy to find. The sleek, modern-looking body of the sedan also has a nice style. If you want something with more power, you can always upgrade to the special, sporty models of the Corolla. 
Volkswagen Golf
It is a practical five-door hatchback with plenty of cabin space and more than enough power for everyday use. Its engine delivers an adequate amount of performance to get you around town, and its fuel economy is remarkable for its class. The Golf's build quality and reliability make it an ideal car for novices, and its resale value is also high.
It also offers a wide variety of optional features such as satellite navigation, climate control, a sunroof, and heated seats, making it a great all-rounder for young drivers who value comfort and convenience.
Ford Mustang
It has been around since the mid-1960s, making a statement with slick lines, powerful engines, and a sound that is unmistakably Mustang. It is the perfect introductory muscle car, offering both performance and affordability. Its V8 engine produces a significant amount of power, making it fun to drive and reliable.
The car maintenance also offers excellent fuel efficiency and quality craftsmanship, making for a great long-term investment. It also offers a variety of modern features such as automatic traction control and rear parking sensors. 
Mazda MX-5 Miata
This classic convertible has been around since 1989, and its sleek and stylish design is popular for its performance and reliability, as well as its affordability. It has 2-seats with the option of both soft and hard-top roofs, and two engines. Its 6-speed transmission offers good hitting power for those moments when you want to punch it and hit the open road.
It is regarded as one of the best sports cars for its age and holds its resale value well. It has an impressive fuel economy and features technology such as Bluetooth that make it both practical and fun. 
Subaru Impreza WRX
It has a sophisticated yet sporty look that can turn some heads. Under the hood, the WRX boasts a turbocharged 2.5-liter boxer four-cylinder engine that offers enough zip for performance-minded drivers. Meanwhile, symmetrical all-wheel drive ensures excellent grip and balance in any situation.
The interior is comfortable and well-made, with plenty of usable space for a family of four. All these features make the Subaru Impreza WRX an amazing choice for those looking for a cool first car. 
Jeep Wrangler
Voted the most off-road capable vehicle by U.S. News & World Report, the Wrangler is great for someone who wants to take their car off the beaten path. The flexible 4×4 driving capability of the Wrangler gives drivers the ability to take on any terrain the road throws at them.
Moreover, the Wrangler has ample cargo space for its size, being able to fit all the essentials for a camping or fishing trip, including a tent, fishing rods, and even a cooler. The newest models of the Jeep Wrangler are also increasingly fuel-efficient, giving new owners an affordable form of transportation. 
Take the first steps to take to help with your vehicle repair of hail damage.
Mini Cooper
These cars are easy to maneuver, providing a fun driving experience that won't break the bank. As one of the most fuel-efficient cars on the market, you're sure to save a good amount of money on fuel. And with its iconic style, the Mini Cooper simply looks cool.
Its small size and tight turning radius give it great handling, enabling you to take sharp turns with confidence. Its compact design makes it a snap to park, even in tight parking spots. All Mini Coopers come with a wide range of advanced features that make the driving experience even more pleasurable.
Chevrolet Camaro
This classic American muscle car is iconic and reliable, making it one of the coolest cars to own as a first car. It has an iconic design with sleek lines and an aggressive stance. The Camaro offers power and performance with 6-cylinder and 8-cylinder V-8 engines.
It also offers a variety of trim levels to suit the driver's budget-friendly cars and needs. It's high performance and unique styling make the Camaro a standout ride with plenty of curb appeal. Although it's not the most fuel-efficient option.
Find Cool First Cars That's Perfect For You 
Your cool first cars should fit your lifestyle and budget. Make sure to do your research and test drive several cars before you make your purchase. Ultimately, your first car should bring you peace of mind, and make the most of the exciting journey of owning your first vehicle. So what are you waiting for? Do your research and pick the car that best suits your lifestyle, financial situation, and preferences. 
For more tips and tricks, make sure to read more of our useful and interesting articles on our blog.