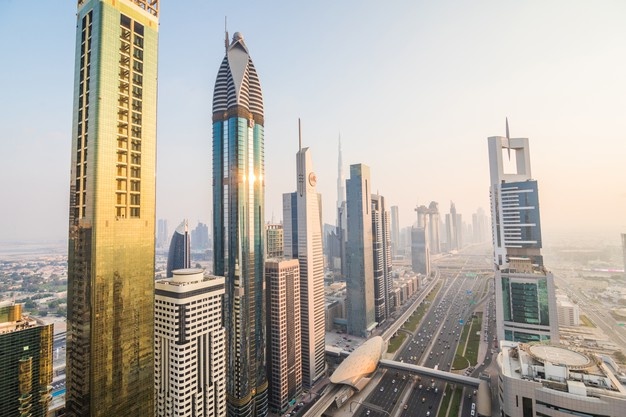 United Arab Emirates Most Used Telecom Network Etisalat
When you travel from your home country to another country, one of the most important things for you is a mobile phone and the SIM cards in it. Similarly, when you travel from your home country to the United Arab Emirates, you need a SIM card or mobile phone connection to use, which we plan to pick up at the airport as soon as we arrive in Dubai. Do you know which SIM is the most used in UAE? If not here's a new product just for you! Which SIM should you use?
Currently, the largest Etisalat network in the UAE is being used extensively. This network is present in more than 16 countries of the world and its packages are very cheap. If you need a cheap package network to call in your foreign country, this network gives you 700 minutes to talk in one country in 100+ AED.  You can get this package by activating any Etisalat postpaid package. This network has all types of packages that are available for all types of customers. First of all, you have to choose a SIM type of Etisalat. There are two types of SIMs first is postpaid and the second is prepaid.
Basic Information of Etisalat
The Etisalat network numbers start from 05, 052,053, etc. You can also choose your own favorite number online at the Etisalat website. This network also has a virtual network that you can buy from online websites and apps. The virtual network is called the virgin network. One of the Etisalat postpaid internet calling plans is offering 50GB free internet. The postpaid SIM is the best if you are a salaried person. Because you have to pay a monthly rent of this network. If you want to activate the 50GB package then simply go to the messages and send Send "ICP" to 1012.
You can also dial *100# to check the remaining balance. The packages are available on the Etisalat app and official website. The company is also providing internet calling plans to all postpaid and prepaid customers. With these plans, customers can make voice and video calls on all supported apps which Etisalat allows in a package. One of the most famous apps at the bottom is available on Google Play Store and customers can make calls in HD video and Audio. 
You can dial *101# to get the latest Etisalat internet calling plan. These all plans are working right now. Those people who are looking for the Etisalat international call packages can activate the postpaid 1 country plan. From this plan, customers can get 725 free international minutes for one month. The subscription method is very easy. You can activate all packages by dialing *101# or using the Etisalat UAE app.
The recharging method is very easy. Customers can recharge their balance by creating an account online through the app and through the website. You can get all prepaid and postpaid for free if you buy new SIM cards online. The company provides free SIM cards at a wroth of 25AED per month plan. In this plan, customers will get unlimited calls in UAE on all Etisalat networks. You can also get Free text messages and 150MB of the internet for 30 days. I hope that u have got the correct information about Etisalat. So, I will recommend you to choose the prepaid if you want freedom and low cost. If you are a business person then choose the postpaid SIM.