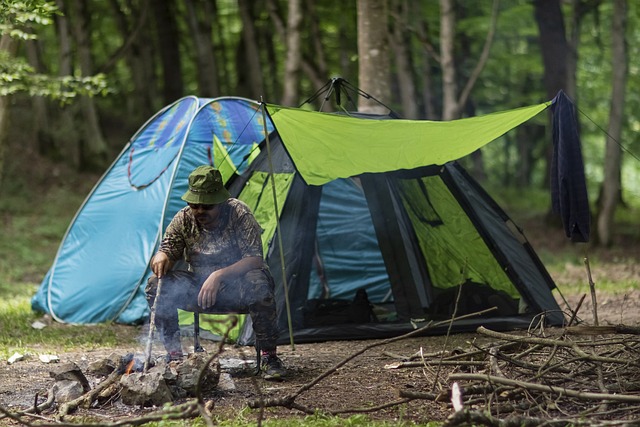 Things You Should Bring on Your Next Camping Trip
Camping is a great way to get in touch with nature, but it's important to be prepared for anything. Whether you're planning a weekend trip or a longer excursion, there are certain things you should bring to ensure a safe and enjoyable experience.
Tents, sleeping bags, and pads
First and foremost, you should bring a good quality tent. A tent is your home away from home and will provide shelter from the elements. Make sure to choose a tent that is suitable for the number of people in your group and the conditions you'll be camping in. Next, bring a sleeping bag and a sleeping pad. A sleeping bag will keep you warm at night and a sleeping pad will provide insulation and cushioning. Take your time to find a sleeping bag that will prove to be good enough for you in different weather conditions, and stick to pads that are comfortable and durable.
Food, water, and first-aid
Food and water are also essential for any camping trip. Bring enough non-perishable food to last for the duration of your trip, and make sure to bring a water filtration system or a supply of water purification tablets. In addition to your food, you should also bring a camping stove and cookware to prepare your meals. A first-aid kit is another must-have for any camping trip. Make sure to bring bandages, pain relievers, and any other medications you may need. It's also a good idea to bring a basic survival kit that includes a flashlight, a whistle, and a knife. Those versatile OTF automatic knives are a great option for camping, as they are easy to use, and provide a quick and easy way to cut ropes, open cans, or even prepare food.
Backpacks and clothes
Clothing is another important consideration for camping. Bring enough clothing to stay warm and dry, and make sure to bring a rain jacket and rain pants. Also, make sure to bring a pair of sturdy and comfortable hiking boots or shoes. Another important item to bring on your camping trip is a good quality backpack. A backpack will allow you to carry all of your gear and supplies with you as you explore the great outdoors. Make sure to choose a backpack that is comfortable, durable, and has enough space to hold all of your essentials. Additionally, make sure to pack your backpack correctly, with the heaviest items at the bottom, and the lighter items at the top. This will help to distribute the weight evenly, making it easier to carry.
Tech and gadgets
In addition to the items listed above, there are a few other things that you might want to bring on your next camping trip. A portable charger will ensure that your phone and other electronic devices stay charged, and a book or a deck of cards can provide entertainment when you're not exploring the great outdoors. Another item that is worth bringing on a camping trip is a quality compass and map. Even if you are using a GPS device, it's always a good idea to have a backup in case your device fails or the batteries die. A compass and a map will allow you to navigate and find your way even if you get lost. Make sure to bring a detailed map of the area you will be camping in, and familiarize yourself with it before you leave.
Lights and binoculars
Bringing a proper flashlight is another important element of a great camping trip. A flashlight will provide you with light in the dark, and it's also essential for setting up camp in the dark. With so many different options out there, you have to make sure to bring a flashlight that's durable, has a long battery life, and is bright enough to light up your surroundings. If you plan on doing any hiking or exploring while you're camping, it's a good idea to bring a pair of binoculars. Binoculars will allow you to see wildlife and scenery that is far away, and they're also great for stargazing at night. Make sure to bring a pair of durable, comfortable binoculars that will take your camping to a new level.
Camping can be a lot of fun, but it's important to be prepared for anything. Taking all of these things with you is the best way to make that happen, so start packing on time. Also, don't forget to check the weather forecast and pack accordingly to be ready for any situation – otherwise, your camping trip might get ruined in no time at all!