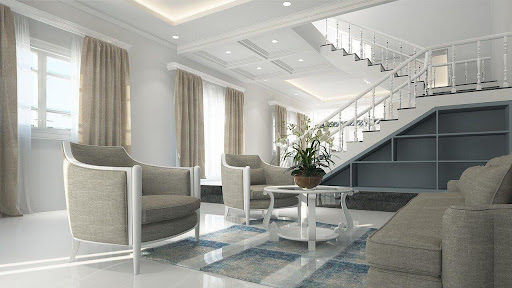 The Top Home Decor Trends For 2022
Trends in home décor are always changing. The colours and decorating styles that are popular each year vary. It's an opportunity to refresh our interior design and convey our society's shifting ideals. And, wow, have the fashions changed this year! In 2022, we expect a slew of fresh home décor trends to spruce up our living spaces. Don't forget to read the living room dos and don'ts before you begin.
Functionality, naturalness, and sustainability will be the focus of home décor trends in 2022. It'll also be about honouring maximalism while embracing simplicity.
So, here's a closer look at the top eight home décor trends for 2022. These expert ideas will show you how to update your house to reflect the year's hottest trends. It's time to revolutionise your house, therefore bookmark this blog!
Vibrant colours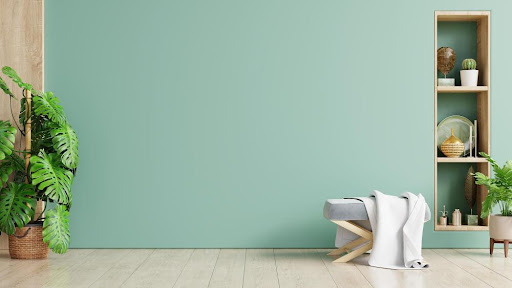 In 2021, we could see a lot of neutral tones. However, expect a lot of brilliant colours this year. There will be a lot of bright and colourful colours making headlines, whether it's in accessory patterns or the entire colour palette. However, this does not rule out the use of neutral colours. People will choose neutral and earthy colours, but there would be a lot of brilliant oranges, greens, and yellows as well.
Textured walls
In 2022, fascinating walls will be a big part of home décor trends. Textured paints and décor will be available to liven up those drab plain walls. So experiment with your home by using beautiful textured wallpapers and walls. You may also use commercially available textured paints. To give dimension to your interiors, use textured walls as decorative accents in various spaces. These textured walls could also serve as the centrepiece of your interior design.
Natural surfaces
Look for clay and stoneware components. Use such natural surfaces to decorate items such as artefacts and furniture. These natural features in home décor will encourage people to connect with nature, which is becoming increasingly popular. To instil this appreciation of nature, pick naturalistic surfaces for your worktops, stairwells, and floors.
Patterns and prints
The year 2O22 is dedicated to conscientious design. As a result, you'll witness houses illustrating the world's socioeconomic transition toward environmental awareness. Earthy designs will be quite popular in home décor this year. To incorporate the outdoors into your house, choose designs and prints that are inspired by nature. Botanical prints, such as flowery wallcoverings, are also prevalent. You may also go for traditional period designs, as the retro appearance is expected to be trendy this year. As a result, prints and patterns will rule the walls, flooring, and materials. Ensure you know how to choose a rug for every room so you can bring out more beautiful patterns through them.
Lavish headboards
Don't be afraid to use hefty decorations in your homes this year since maximalist décor will be popular. The enthusiasm for beautiful headboards is an intriguing trend that would not go ignored. Yes, extravagant headboard designs will undoubtedly be a home décor trend in 2022. Upholstered curved headboards will be the focal point of your room's décor.
Go green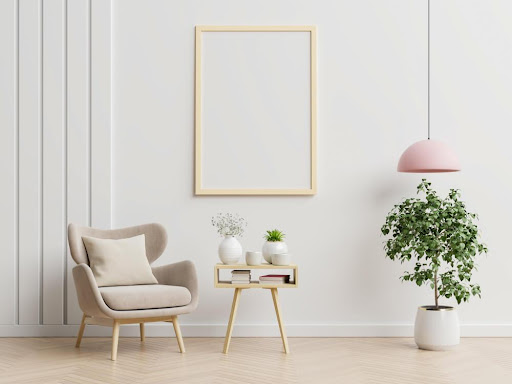 Dedicated green spots for photos and reels at homes will be a popular home décor concept in 2022. People are choosing putting green décor at home because outside mobility would still be restricted. And these lush greens are ideal for pictures and video chats. To create attractive green spaces at home, include several house plants and sustainable and green art. You may also use greenery to create relaxing areas on your balcony.
Smart home office
Work from home is here to stay. So, smart home office space is another important trend that will dominate our homes this year. Utilize space-saving modular office layouts. To achieve the elegant and trendy design, use furniture with clever features such as floating shelves, foldable desks, and handleless cupboards.
Curved sofa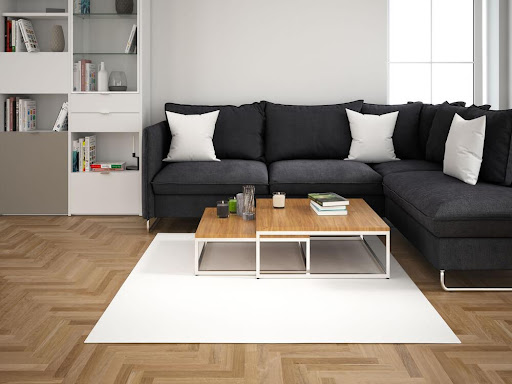 Curved is a fantastic home décor theme for 2022. Instead of boring straight couches and sofas, go for elegant curve designs. Curves give rooms flair, and we'll see plenty of them this year. A curved sofa instantly adds depth to a space. Curves are therefore beneficial.
Summary
Picking a décor theme for a house that will serve your lifestyle for decades to come may be a difficult challenge. Subtle colour and well-placed accessories are indicative of an exquisite home, weaving a modern note that gives it a distinct personality.
There was a lot more 'at home' time in 2021, and while décor trends change all the time, the goal should always be to create a place that is adaptable and versatile without sacrificing aesthetic quality.
In your home, combine functionality and aesthetic. For the coming year, a functional yet elegant house will be a major trend. With homes having to satisfy many demands, those formal dining tables you just use on occasion should be retired. Choose furniture that is adaptable and multifunctional. In the next years, practical spaces that represent our individuality will gain appeal.
Author Bio:
Hi, I am Mike Morleye. As a professional writer, I put together my writing skills to share knowledge on diverse topics in a readable, understandable and appealing format. Follow me back on Facebook, Twitter and LinkedIn.