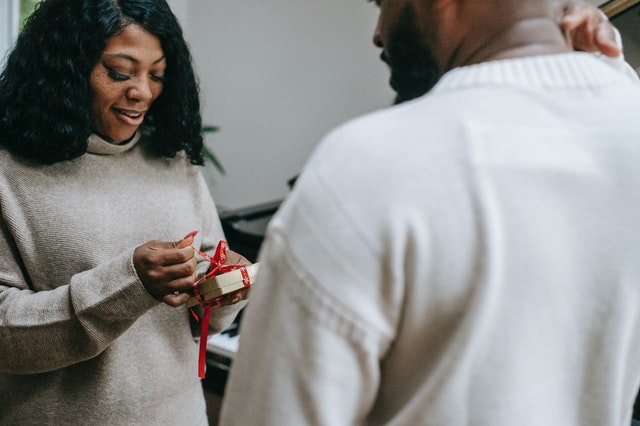 Surprise your partner with 5 unique gifts in 2021
Finding the perfect gift for your partner can often be very confusing especially when you've been together for a long time and have exhausted most of your options. But worry not, you just have to get creative and think of a unique surprise. You can depend on their usual favourites and add your style to make it special. Here are a few ideas for you to get inspired from.
A thoughtful album
Gifting your partner with an album full of memories can be extremely meaningful for both you and them. An album can be anything that has been created by you. Add pictures in them of their childhood and other milestones in their life, or put in pictures of some important moments of the journey the two of you have taken as a couple. You can also take a leaf out of the Disney movie Up and gift them an adventure book where you'll enter the adventurous experiences you'll have taken as a couple and build a book of adventurous memories for yourself.
Jewellery
Jewellery is something that will never go out of fashion and will give you enough options to make the gift exciting.You may have gifted your partner some jewellery items before but you could always add to their collection. For example, you could gift her a diamond tennis bracelet that matches with her diamond earrings, or a personalized pendant which has something meaningful carved behind it. If you are looking for something for your male partner then you could opt for a ring with their birthstone on it or something more versatile like cuff links or lapel pins.
Care package
Everyone likes to be pampered and giving in to that craving is the best gift you can give your partner. You can buy them coupons for a spa day at a local outlet or surprise them with a curated care package. You could shop for their favourite brand of bath salt, bath bomb, body scrub, lotion etc. and add it to a basket along with scented candles, loofah and towels to make it look like a gift.
Food
If you're someone who tends to forget important dates and are looking for an easy last minute gift then food is something that will always rescue you. Ordering in a lavish spread from their favourite restaurant or buying them their favourite chocolate and snacks and presenting it to them in the form of a chocolate or snack bouquet will never become old. Best yet, you can always surprise them by cooking their favourite dish by yourself.
Tickets
One of the best gifts you can surprise your partner with is tickets to some event or place. It could be tickets to a play which your partner has been dying to see, or tickets to a concert of a band that your partner loves or tickets to travel to a place where you first proposed them with a ring which you bought from the Wedding Rings Hatton Garden collection. Everyone needs a break from regular life once in a while and getting tickets to do something fun or going to a place to explore can be great.