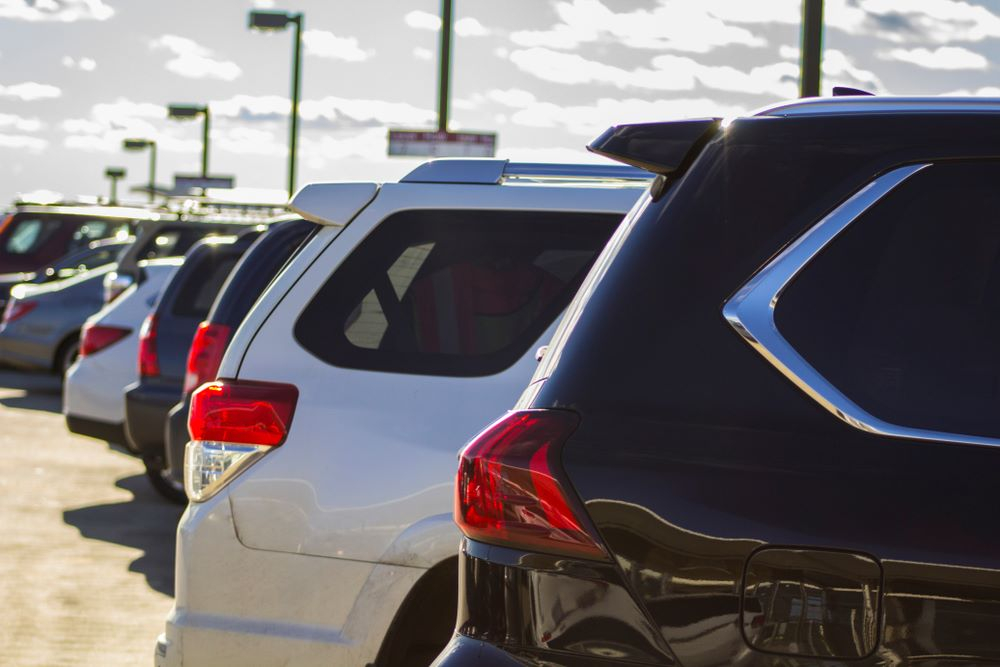 Rent a Car on a Monthly Basis or Buy a Car?
What is Car Renting?
Cars are a depreciating asset or financial liability that never increases in value and need a lot of expenditure on its maintenance. Renting a car makes it cheap and affordable for all. If you are a tourist or a visitor in UAE, you may not prefer buying a car for a short duration. In such a case, renting a car is the easiest way to drive around the city. Renting a car is the process of hiring a car for a short period of time by leasing a small amount. You get a variety of options to choose from and you can even switch between models. In short, if you are an ardent lover of cars, car renting is for you!
How is car renting different from buying a car?
Buying a car is an expensive affair. It may cost you half or maybe a year's salary. And the prices are likely to shoot up if you want to buy top models of luxurious cars. You may think of choosing a finance deal or paying EMIs, you will still have to pay a substantial deposit and remain stuck with year long EMIs. That is on top of your existing list of expenditure on the car which includes its maintenance, insurance, servicing, etc. Also, you have to ensure that the credit card is healthy before securing any financing deal.
On the other hand, car rental makes the dream of owning a car of your favorite model a reality. Whether you are a tourist or a resident, car renting can make your dream of owning a car a reality. Monthly car rentals are often cheaper and affordable. However, OneClickDrive offers you huge discounts on car rentals and you can easily avail the one of your choice.
To help you understand better, we have provided some useful insights on renting vs buying a car debate!
Pros and cons of buying a car
Pros of buying a car
If you consider buying a car keep these points in mind.
You are the owner of the car and it's at your disposal all the time

Few car related expenses might get reimbursed by the company

At the end of the EMI, you will be the owner.
Cons of buying a car
Long-term EMIs are exhausting and at the end of the EMI, the car's worth becomes less that what is spent on it

Additional cash flow with insurance and maintenance

Stuck with the old model as new models hit the road every year

Even when the car is not in use, you will still have to look after its maintenance, insurance, etc

You will have to pay extra every month if you hire a driver
Pros and cons of renting a car
Unlike buying a car, renting is predominated by the pros.
Pros of renting a car
No long-term EMIs and huge savings on money that might have been spent on down payments

Flexibility of choosing any model and switching between models as per your choice

Freedom to move around the city at your own pace

As a tourist, you can save huge amount by renting and travel around the UAE freely

When touring with friends, car rental cost can be shared

No worries about maintenance and services

Car rental companies like OneClickDrive, full coverage car insurance

You pay for what you use

You can rent a car for a day to a monthly basis

Daily and monthly car rentals at OneClickDrive offer huge discounts to make it affordable for you

Cheap and affordable cars are also available

Car rental company, like OneClickDrive also offer you chauffeur service whether for business or travel purpose
Cons of renting a car
Advance booking is required. However, with OneClickDrive, you can even book your car via WhatsApp

To rent a car in UAE, you need an

International Driving Permit (IDP) without which you cannot drive a car

You have to return the car within the stipulated time. However, OneClickDrive offers you an extension of the car rental period

During peak season, it might be difficult to get hold of a car. In such a situation you can make an advance booking.
Why choose renting a car over buying?
Whether you want to rent a car for a long-term or short-term, you should weigh the facts. Renting gives you the power to experience driving brand new cars of different models. If you are a car lover, then car renting makes your dream of driving top models come true! You might want to take a trip to a nearby place or may think of visiting the Emirates during the vacation. You can treat yourself to a luxury model or a sports cars by choosing your favorite one at OneClickDrive.
Some of the reasons to choose renting over buying a car are:
Car rental agreements are flexible and long-term car rentals are cheaper than paying hefty loan amounts or EMIs

You are free to choose and switch between models which is otherwise not possible as you are stuck with the car you buy. Selling the car may seem an option, but the market value is decreased and you would not want to go under the hassle of selling your car

You are not responsible for repair and maintenance, nor do you need to pay the insurance.

If you need the car occasionally, car renting is convenient, affordable, and cheaper.
Is it beneficial to rent a car on a monthly basis?
It is evident that renting a car on a monthly basis is profitable. Opting car rental is much more cost-effective and less complicated. There are several benefits of car renting. These are:
Greater flexibility

: With long-term car rentals there are no post-purchase regrets and you can get a car when you need it. At the end of rental tenure, you can pick a new model or extend your rental period.

Zero stress with monthly car rentals

: You do not have to worry about the paperwork, down payment, insurance, maintenance, etc. You can simply book the car and drive around.

Save money

: Monthly car rentals come at huge discounts and offers. Their cost is considerably lower than the daily rental packs.You can easily avail discounts on monthly car rentals at OneClickDrive.

No long term commitments

: You only pay for the rental period and return the car when the rental period is over.
In short, you can own a car without actually buying it and that too at much lesser cost. It gives you control over your budget and saves huge amounts. It is definitely a win-win for the car lovers.
What are the top reasons for renting a car on a monthly basis?
Renting a car on a monthly basis costs you less. There is a huge cut down on costs and there are several discounts to avail. The top reasons for renting a car on a monthly basis are:
Cheap and affordable

– Car rental companies offer amazing discounts and special bonuses to make car renting cheap and affordable

Traveling long distances becomes easy

– Public transportation is not available in all parts of the city. However, renting a car makes it easy and convenient to access all the places in the Emirates.

Hassle-free

– Renting a car is a hassle-free process and does not require insurance and other long-processes

Freedom

of driving around the city at your own pace

A wide variety of cars to choose from

– The car rental industry offers many cars of different models from which you can choose easily.

Comfort and safety

– You can enjoy relief and satisfaction because of the high level of comfort around people you know, which is highly unlikely in public transport. Also, car rental companies offer highly experienced and skilled drivers, ensuring you are in safe hands.

Car with chauffeur service

– You can also rent a car with a chauffeur and sit back and enjoy the ride. At OneClickDrive, we also provide chauffeur service for picking and dropping the business executives from the airport.

Renting also makes

luxury affordable

to all.
What car rental options are there in the UAE?
Picking up rental cars in the UAE is relatively easy, whether from the airport or several locations across the city. You can easily start your search with services such as One Click Drive to find rates and companies. You can easily choose your favorite car and its model through this platform. The process is hassle-free, and you can quickly narrow down your choice and hire easily by going direct. You can choose from a wide range of Audi. If you are a lover of luxurious cars, car rental companies offer you the broadest range of Audis, Mercedes, etc from which you can choose easily. For more information and to hire a car in Dubai click here https://rentalcarsuae.com/
Why is OneClickDrive the best car rental option?
At OneClickDrive, you can easily check the different cars and their exclusive models for rent at affordable prices. All cars follow strict covid protocols and proper sanitization and are disinfected properly before possession. Also, before renting the car, car rental companies ensure that tourists or visitors are fully vaccinated. Many companies also demand a negative RT PCR report to ensure the same. At OneClickDrive, we also provide chauffeur service to our customers. Whether you want to sit back and relax or pick up a business executive from the airport, we make the entire process easy. The best part is, you easily book a car from your Whatsapp!
How much does it cost to rent a car for one month?
Renting a car is extremely cheap and affordable with OneClickDrive. You can choose from a range of cars starting at a price of 30 AED per day. Whether you are looking for a decent car or a luxury, OneClickDrive offers everything at discounted prices.