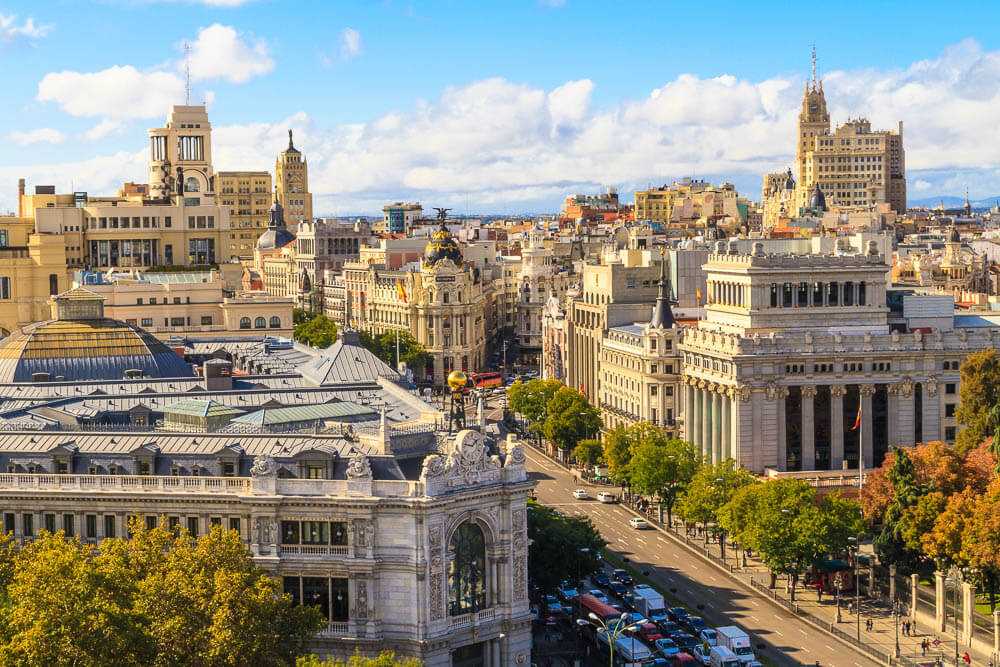 Madrid and Beyond: Top Reasons Spain Deserves Your Attention
Hey, have you ever dreamed of an exciting life abroad? It's time to seriously consider Spain. There are so many reasons why Spain should top your list of places to live. First, the healthcare system in Spain is world-class yet affordable. Second, the job market is solid, especially if you work in healthcare, education, or tech. You'll also feel extremely safe – Spain ranks among the most peaceful countries.
Pack your bags – Spain is calling. A life of passion, culture, cuisine, and community awaits in this captivating country. What are you waiting for? Adventure and possibility lie just around the corner. Spain holds a key to unlock your best life. All you have to do is go and turn the lock.
Vibrant Spanish Culture Abounds
One of the top reasons to visit Madrid is to experience an authentic flamenco show. Flamenco is a passionate dance style unique to Spain, characterized by rapid footwork, dramatic arm movements, and emotive singing. Watching flamenco dancers and musicians pour their hearts into an improvised performance is a truly unforgettable experience.
Of course, no trip to Spain is complete without sampling the delicious cuisine. Indulge in tapas, shareable small plates of olives, meats, cheeses and seafood. Sip on sangria or Spanish wine and dine on paella, the famous saffron rice dish, or tortilla española, a thick Spanish omelet.
With a vibrant culture, mouthwatering cuisine and stunning scenery, Spain deserves a spot at the top of your travel list. Once you experience the passion, artistry and joie de vivre of Spanish life, you'll want to stay for good. Madrid teems with opportunities for an exciting new life abroad, from jobs to healthcare to community. Open your senses and dive into all this country has to offer.
Job Opportunities in a Growing Economy
Spain's economy has been growing steadily over the past few years, and job opportunities are on the rise. As an expat, you'll find work in business, healthcare, education, and more.
Spain has a thriving startup scene, especially in tech hubs like Barcelona and Madrid. If you have skills in software engineering, web development, or product design, you'll discover many job openings at emerging tech companies. Compensation at startups is often lower, but you'll get valuable experience and equity in an exciting new business.
For families, teaching English is a popular profession. Private language schools and tutoring centers across Spain are always looking to hire native English speakers. The pay typically ranges from €15 to €25 per hour, depending on your qualifications and experience.
Experience the Magic of Flamenco in Madrid
As night falls in Madrid, the city comes alive with the sound of hand clapping and the beat of the cajón. Head to any flamenco bar or tablao like Villa Rosa or Casa Patas to take in an intimate show. Sit back with a glass of rioja or sherry and soak in the atmosphere as the singers, known as cantaores, soulfully lament loss and love. The bailaores (dancers) express emotion through dramatic movements, hand gestures and the click of their heels.
During the day, visit the Museo del Traje to learn about the history of flamenco fashion. See intricately embroidered dresses, or trajes de gitana, worn by female flamenco dancers. Then stop by the cafés and bars of Barrio Santa Cruz and Lavapiés to spot modern-day flamenco hipsters sporting the look.
Flamenco show Madrid is more than just a dance or style of music. It is an essential part of Spanish culture and identity. In Madrid, you can fully immerse yourself in the passion and soul of this unique art form. The pounding beat of flamenco will stir your emotions and stay with you long after you've left Spain.