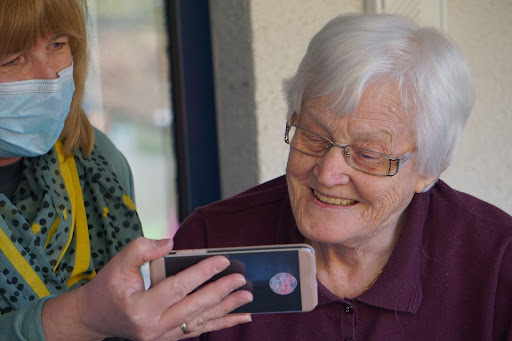 Life Support Training for Aged Care
Learning Basic Life Support Online for Support Workers
In Australia, the aged care sector is one of the largest and most important industries. With an ageing population, the demand for quality aged care services is only going to increase in the years to come. That's why it's so important that we have a strong workforce of support workers who are skilled in providing basic life support. While some need it for their jobs, others want to know that they can respond correctly and calmly if the situation calls for it. 
For example, support workers may find themselves in a situation where they need to provide CPR to an elderly patient. This can be a daunting task, but it's crucial in saving lives. That's why it's so important that support workers have the necessary training to deal with these sorts of situations.
Thankfully, there are now many ways that support workers can get the life support training they need. One of the most popular methods is learning basic life support online. This type of training is convenient, affordable, and can be completed at your own pace.
If you're a support worker who is looking for life support training, then online is a great option for you. There are many reputable providers of this type of training, like Kineo Courses, so be sure to do your research and find one that suits your routine and learning style. Considering that you can learn at your own pace and from the comfort of your own home, it doesn't make sense to go without basic life support skills this year. 
When learning online, you'll have access to comprehensive course materials, videos, and quizzes. You'll be able to learn at your own pace and review the material as often as you need to. And, if you have any questions, most providers will offer support from qualified instructors. 
Online Courses for Life Support Training
What will a typical life support training course cover? The Australian Resuscitation Council (ARC) provides guidelines for resuscitation training, which most courses will follow. The core topics you can expect to cover include: 
The chain of survival 

Resuscitation teams 

Airway management 

Ventilation 

Cardiac compressions 

Defibrillation 

Oxygen therapy 
Basic life support training is important for all support workers in aged care. By learning these skills, you will be able to provide life-saving assistance to residents in the event of an emergency. Of course, life support isn't just about giving CPR to the person who needs it. In many cases, it's equally important to identify dangers, call for help, keep calm, and increase the likelihood of saving lives. 
Who should have basic life support training? We mentioned support workers, but the same applies to family members and friends. If someone you know is elderly or has a chronic illness, it's a good idea to take a life support course together. After all, this training could save the life of your elderly family member (or even just a random person on the street). 
Furthermore, you should think about learning again if it has been a while since your last course. Like everything else, life support skills deteriorate over time. The more you practice, the better you'll be at using them in a real emergency. Also, the guidelines sometimes change based on the research and findings of medical professionals. Why not take the first step towards this important course today? Especially in aged care, where there are vulnerable members of the community, it is important to know how to perform CPR and other life support techniques.