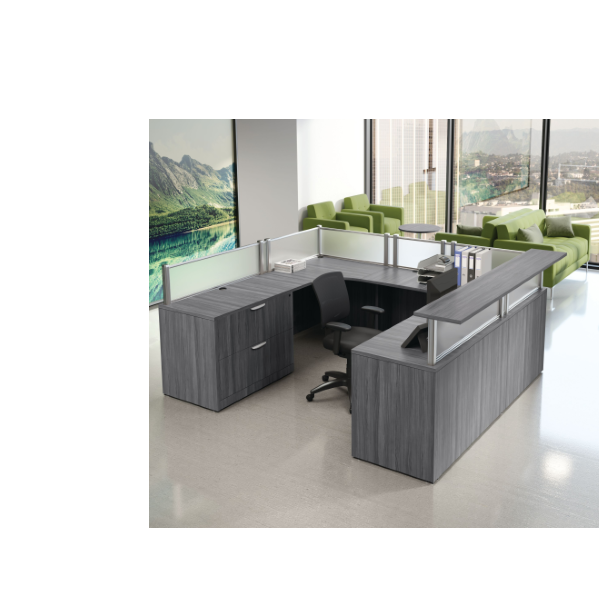 How to Set Up a Killer Home Office
Over recent years, the world has suffered greatly in all areas due to the pandemic. With the troubles surrounding work, many people have decided to take advantage of working from home.
With the right equipment and a comfortable office space, you can easily complete most tasks from your own home. So, how do you create the perfect workspace from home? Below, we will go over some of the essential steps you'll need to take to create a killer office.
Find The Perfect Space
If you don't have a dedicated study in your home, you'll need to find an appropriate space for your home office.
Only certain spaces in the home are appropriate for an office. It's important to choose an area away from high-traffic areas, such as the living room and kitchen. Opt for a remote area of the home away from any distractions.
Get Yourself a Desk
A desk is a staple piece of furniture for any office. The type of desk you choose will depend on the size of your office space.
There are many different types of desks that you can choose from. You may want to choose a traditional office desk or a minimalist office desk. This will depend on your personal taste and the aesthetic you want to achieve.
Choose a Comfortable Chair
Nobody wants to be sitting for hours on end in an uncomfortable chair. You'll likely be spending a lot of time sitting at your desk, so you want to choose a chair that is comfortable enough to sit in for several hours on end.
With the vast array of office chairs available on the market, it shouldn't be too difficult for you to find one that suits your taste and comfort needs.
Get a Good Computer
In addition to a desk and a chair, a decent computer is also an essential aspect of a good home office. Take some time to decide what would work best for you, whether that be a laptop or a desktop computer.
A Lenovo for small business computer is a great option for home offices. Without a good computer, how can you expect to get everything done?
A Good Internet Connection
There's nothing worse than trying to get something done, and the internet refuses to load. In many cases, you'll be working to tight deadlines, and you don't want to be left struggling to meet them.
You can easily avoid this type of setback by choosing a good internet provider. Nothing quite ruins productivity like slow internet access. A high-speed broadband connection is essential if you want to work from home successfully.
Add a Filing System
Proper organization is important for any office space. This includes your home office. You must organize important documents effectively in a systematic format.
Although many documents are now digital, you'll likely still have some solid items that you need to keep hold of. Consider adding a filing cabinet or some shelves to keep your documents organized. Also, scanning your documents and keeping digital copies is another way to keep your files in order.
Final Thoughts
Knowing what you need for your office beforehand will prevent any mistakes and help ensure you create an amazing home workspace. Obviously, needs will differ depending on your line of business and the space in your home.
Regardless, most of the above items are essential in the start-up of any home office.