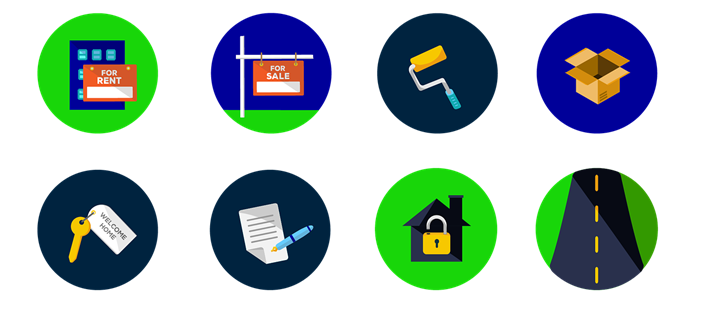 HOW TO MARKET YOUR HOME REMODELING BUSINESS: STRATEGIES AND TACTICS
Home remodeling businesses face fierce competition in the marketplace, and standing out from the crowd can be challenging. Effective marketing is crucial for success in this industry, and there are various strategies and tactics that you can implement to increase your brand exposure, generate leads, and build trust with potential customers.
This article will explore the key strategies and tactics you can use to market your home remodeling business.
From developing a strong brand identity to creating a user-friendly website, leveraging social media platforms, building a referral network, and attending home shows, we will provide actionable tips and insights you can apply to your business to achieve long-term success.
In addition to traditional marketing techniques, new tools like remodeling business software can help streamline your processes and improve efficiency. So, let's dive in and discover how to market your home remodeling business effectively.
1. DEVELOP A BRAND IDENTITY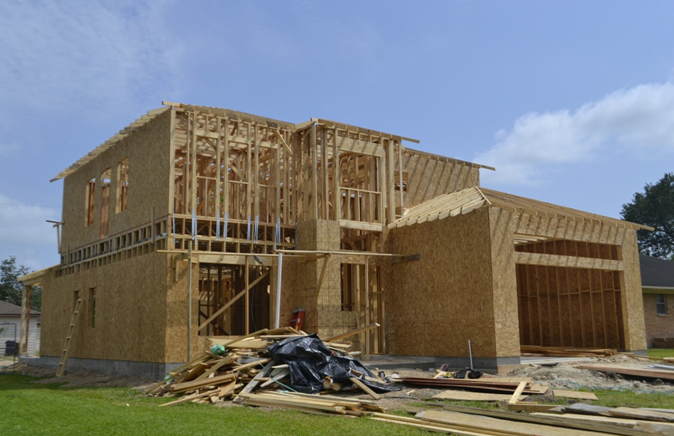 Developing a strong brand identity is essential when marketing your home remodeling business. Your brand should clearly and effectively communicate what your business does and how you differ from the competition.
This will help potential customers remember you and make it easier for them to choose you. To build a successful brand, you should create a logo, slogan, and/or tagline representing your business. Your logo should be easy to recognize and distinct from competitors.
Your slogan should accurately describe your services while reflecting the unique qualities of your business. Finally, your tagline should capture your company's personality in a few memorable words.
You should also create a website and social media accounts that showcase your brand identity. Your website should have consistent branding, including colors, fonts, and images representing your business.
Use the same colors, logo, and other elements on social media to create a cohesive presence. It's also important to consider the tone and language you use when communicating with customers. Use language consistent with your brand's identity and speaks directly to the needs of potential clients.
A survey conducted by Nielsen found that 59% of consumers prefer to buy products from brands they are familiar with.
2. CREATE A WEBSITE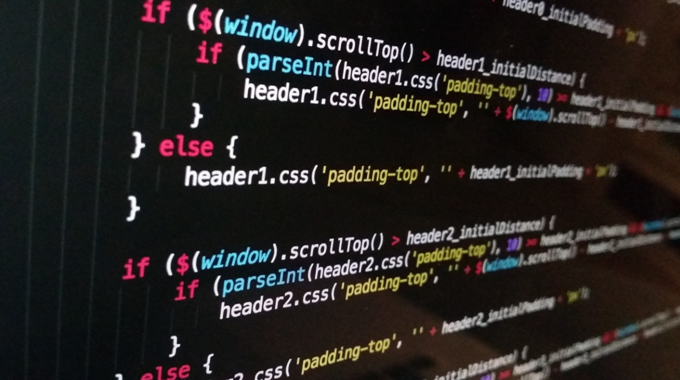 If you want to market your home remodeling business effectively, one of the best things you can do is create a website. A website gives potential customers an easy way to find out more about your services, see examples of your work, and contact you.
According to a survey, 97% of consumers read online reviews before making a purchase or hiring a service.
Furthermore, a website allows you to showcase your portfolio, list customer testimonials, and provide helpful information about your services.
A study by Google found that 50% of consumers who conducted a local search on their mobile device visited a physical store within one day. Creating a website doesn't have to be complicated or expensive. You can use an easy-to-use website builder like WordPress, Wix, or Squarespace.
These platforms are easy to use and come with plenty of customizable templates. You can also hire a professional web developer if you want more control over the design and functionality of your site.
Once you have your website up and running, add a blog section so you can write about your projects and news about the home remodeling industry and even share tips and advice for customers considering remodeling their homes.
This will help build trust with potential customers and help you build up organic search traffic. In addition, don't forget to include an easy-to-find contact page so people can easily contact you.
Include a contact form, email address, and phone number if possible. This will make it much easier for customers to reach out and inquire about your services.
3. LEVERAGE SOCIAL MEDIA
Social media can be a powerful tool for marketing your home remodeling business. Numerous platforms are available, including Facebook, Twitter, LinkedIn, Instagram, and more. Each platform offers different features and benefits that can help you reach and engage with potential customers.
When leveraging social media, it's essential to consider the needs of your target audience and create content that appeals to them. For example, if you're targeting homeowners interested in home remodeling projects, post photos of your completed projects and include descriptions of your work.
You can also share helpful tips related to home remodeling, showcase new products or materials you offer, or discuss trends in home design.
Another great way to leverage social media is by running targeted ad campaigns. You can target people based on location, interests, job titles, etc.
A survey by Houzz found that 90% of homeowners use online sources, such as social media, to find remodeling inspiration. These campaigns can effectively reach new customers and drive them to your website or other online properties.
Also, it's essential to make sure you respond quickly and appropriately to any questions or feedback you receive on social media. This will help build trust with your customers and improve your reputation in the marketplace.
4. BUILD A REFERRAL NETWORK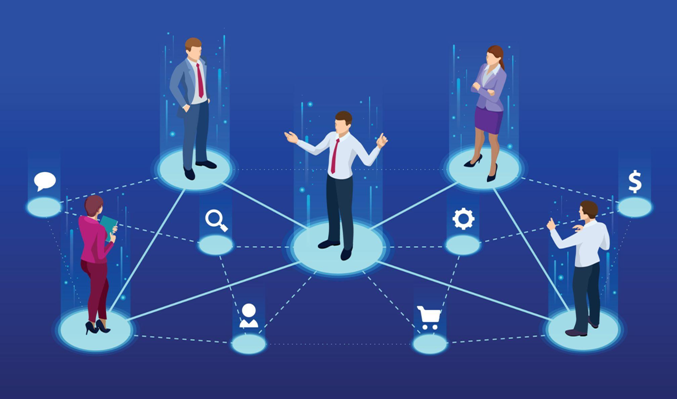 Referral networks are one of the most powerful marketing strategies for any business; a home remodeling business is no exception.
A referral network is a system of trusted contacts and customers who recommend your services to others in their networks. A study found that referred customers have a 16% higher lifetime value than non-referred customers.
This is one of the most effective ways to get your services seen by more people and increase your sales. You must cultivate relationships with existing customers, industry contacts, and local businesses when building a referral network.
You can do this through various tactics, such as providing referral incentives, offering discounts or free referral services, and establishing partnerships with related businesses. Start by identifying existing customers who have had a positive experience with your company. Reach out to them and ask them to spread the word about your business to their networks.
You could also offer them discounts or special services as an incentive for referring new customers.
Next, look for potential partners to help you reach new audiences. These could be contractors, interior designers, suppliers, real estate agents, or other businesses that offer complementary services.
Establishing these partnerships can help you reach new potential customers who might not be aware of your services. Also, consider joining professional organizations in your industry that can provide valuable referrals.
5. ATTEND HOME SHOWS
Attending home shows can be a great way to get your home remodeling business in front of potential clients simply because they allow you to showcase your work and network with other professionals in the industry. Plus, they can be an effective marketing tool to attract new customers.
When attending a home show, it's essential to have a clear goal and plan of action. We recommend you research the show before you attend and ensure that you're displaying the right materials and information to grab the attention of your target audience.
Be sure to have a booth, signs, and banners with your company logo, name, and contact information. Also, be prepared to discuss your services and offer demonstrations if possible.
It's also essential to use home shows as an opportunity to build relationships with people in the industry. Have plenty of business cards on hand, and take the time to chat with other professionals at the show.
A study found that 81% of trade show attendees have buying authority for their companies, making them valuable leads for exhibitors.
You never know who you may meet and what opportunities arise from these interactions.
6. UTILIZE REMODELING SOFTWARE SOLUTIONS
They can help streamline your business processes and improve your overall efficiency. One of the biggest benefits of using these software solutions is that they can help you to manage your projects more effectively.
With remodeling software, you can keep all project-related information in one place, making it easier to keep track of project timelines, budgets, and progress. You can also use these software solutions to communicate with clients and contractors, which can help to keep everyone on the same page and reduce the risk of miscommunication.
Another benefit of remodeling software is that it can help you to improve your customer experience. These software solutions often come with features that allow you to create 3D models of your designs, which can help your clients to visualize the result before any work begins.
Additionally, you can use these software solutions to send regular progress reports to your clients, which can help to keep them informed and engaged throughout the remodeling process.
In addition to project management and customer experience, they can help you streamline your accounting and billing processes.
These software solutions often come with built-in invoicing and payment processing features, which can help you to reduce the amount of time you spend on administrative tasks and improve your cash flow.
CONCLUSION
Marketing your home remodeling business requires a multifaceted approach that leverages various tactics and strategies.
By developing a strong brand identity, creating a user-friendly website, leveraging social media platforms, building a referral network, and attending home shows, you can increase your brand exposure, generate leads, and build trust and credibility with potential customers.
These tactics are effective for home remodeling businesses, and by implementing them, you can grow your business and achieve long-term success. Remember to track your results and adjust your strategies to improve your marketing efforts continuously