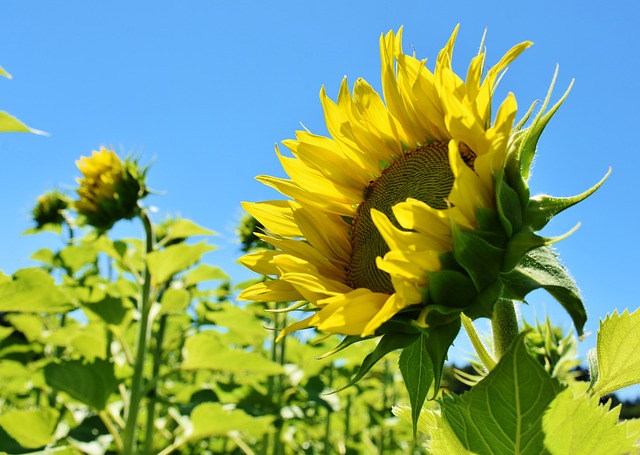 How To Add A Touch Of Luxury To Your Garden
Do you want to upgrade your outdoor space and create a luxurious, stylish garden? Adding some luxury to your garden doesn't have to be expensive or complicated. From plush seating areas to chic decorative touches, here are some ideas on how to go about turning your backyard sanctuary into an oasis of high-end vibes without breaking the bank.
Install a water feature.
Whether you choose a trickling waterfall, a mesmerizing fountain, or a scenic pond, adding a water feature to your outdoor space creates an atmosphere of peace and tranquility that you can cherish. Imagine the soothing sound of cascading water as you take in the beauty of your lush garden. A water feature boasts more than just visual appeal – it also attracts local wildlife, such as birds and butterflies, further enhancing the natural ambiance. To turn your backyard into a sanctuary of calmness and elegance with a water feature that makes your outdoor oasis luxurious, you only need to contact an outdoor fountain supplier that will provide the best products for your needs. Often, this will require minimal digging, making it a relatively easy way to upgrade your garden.
● Choosing the suitable water feature for your garden
A water feature in your garden can bring a sense of relaxation to your outdoor living space. However, getting the right one can be overwhelming with so many options in terms of size, shape, and type of feature. Consider the size of your garden, your home's style, and the feature's purpose. Don't overlook the importance of maintenance, as some features require more upkeep than others. Whether a simple and sleek bowl fountain or a deep koi pond, choose a water feature that complements your garden's aesthetic and enhances your overall outdoor experience. With some research and planning, you'll find the perfect water feature for your garden oasis.
Invest in the right outdoor furniture.
Transform your outdoor space into a luxurious haven with the right outdoor furniture. Investing in furniture that exudes style and sophistication elevates your garden's aesthetic and creates a peaceful retreat you can call your own. With the right pieces, you can create a chic, comfortable, and functional outdoor living area. Imagine lounging on plush patio furniture with a view of the greenery, sipping your favorite beverage while hosting a dinner party with your loved ones. With the right outdoor furniture, you can turn your garden into an oasis that reflects your style and brings joy to your life.
Plant flowers and shrubs
Introducing a lush and vibrant atmosphere with the addition of flowers and shrubs will add natural beauty, and they will also provide a sense of luxury and sophistication to your outdoor space. The vibrant colors and sweet scents of blooming flowers can make all the difference to the overall appearance of your garden. Choose the right plants for your space, and create an outdoor oasis you'll love spending time in. So, why not give your garden the upgrade it deserves and start planting those stunning flowers and shrubs today?
Hang string lights around trees or along pathways.
Hanging these sparkling gems around trees or pathways creates a romantic ambiance perfect for those warm summer evenings spent outside. As the sun sets, these lights illuminate the space with a soft and soothing glow that is sure to impress. Imagine sipping on a glass of wine with your loved ones, surrounded by the peaceful ambiance of these lights. Whether entertaining guests or enjoying a moment of peace with your significant other, adding string lights is an easy way to elevate your outdoor space into a luxurious oasis.
Add some potted plants.
Adding potted plants and soft lighting can create an incredibly inviting ambiance that will make you and your guests feel like royalty. By strategically placing plants around your patio or deck, you can inject a touch of greenery and natural beauty into your garden. And by adding soft and warm lighting, you can create a cozy, tranquil atmosphere that will make you never want to leave. So why not treat yourself to luxury and transform your garden into the ultimate relaxation destination?
● Tips for arranging the potted plants in your garden
Whether you want to create a focal point or simply add pops of color, there are a few tips to remember. First, consider the height and placement of each plant to ensure they complement one another. This means considering the size of your tallest potted plant and strategically placing the other plants around it for balance. You can also create movement by alternating between small and tall plants to draw attention from one area to another, play with color schemes, or choose plants with varying textures for added interest. Finally, don't forget to add a few smaller-scale pieces in between larger ones to create dimension. Don't forget to mix the pots and add unique planters, such as vintage crates or terra cotta pots. By being mindful of these tips, you can create a stunning garden that will be the envy of all your neighbors.
Create an outdoor kitchen area.
There's nothing quite like dining al fresco on a warm summer evening, and if you want to take your outdoor entertaining to the next level, consider creating an outdoor kitchen area in your garden. Not only will it add a touch of luxury, but it will also give you the ability to cook and serve delicious meals to your guests without running back and forth to the indoor kitchen. Imagine sizzling steaks on the grill, chopping fresh vegetables on the counter, and toasting marshmallows over the fire pit while sharing stories and laughter with your friends and family. With an outdoor kitchen area, the possibilities for entertaining are endless, and your garden will transform into a true outdoor oasis.
The garden is a place to relax and enjoy the beauty of nature, and adding some luxury touches can make it feel even more special. The luxury touches suggested above will add a unique flair to your garden. With the right touches, your garden can feel like your little paradise – surrounded by beauty and love.