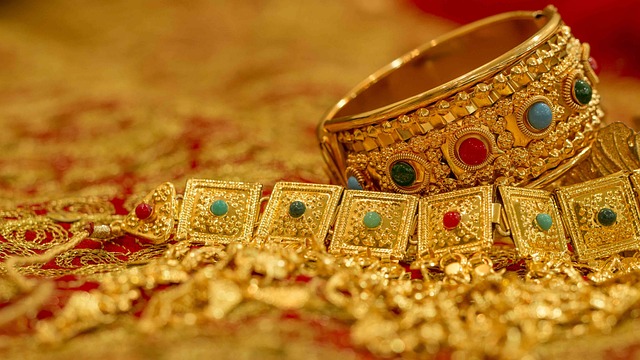 How Extra Services Can Boost a Small Jewelry Business
A jewelry business brings more than physical stones, bands and watches to its community. Jewelry adds art and pleasure to a community's daily life and commemorates special occasions. Jewelry stores can help customers remember loved ones, forge new bonds in their lives or simply tell the time.
In addition to selling jewelry, many savvy shops offer low-cost services that keep customers coming back year after year. With jewelry sales still steadily rising from their 19.8% rebound last year, now is the time to introduce and upgrade helpful services in your jewelry business. 
What Extra Services Can a Jewelry Business Offer?
Provide maximum value to your customers and your community by offering extra services free of charge or for a low charge. These services pay for themselves over time in customer loyalty and local reputation. Some essential services a small jewelry shop can offer include:
Jewelry repair

Ring resizing 

Stone replacement

Jewelry cleaning

Jewelry appraisal
Post these services prominently on their own subpage of your jewelry store's website. Advertise them on a poster in-store as well. These services are most effective if all customers are aware of them.
How Can a Jewelry Business Manage and Organize Extra Services?
Of course, offering more services can mean more work for you and your staff. This applies not only to the direct work of appraising, repairing and resizing jewelry but also to the organizational work of keeping orders and priceless heirlooms safe. 
A generic retail point-of-sale system lacks the capacity to track complex service orders in a jewelry store. To streamline your extra service offerings, upgrade to specialized jewelry store management software. Tailored software can organize inventory and allow your staff to input tickets for each extra service. This intuitive software is easy to use and can keep any jewelry services operation in top shape without a pile of time-consuming organizational work. 
How Do Extra Services Boost Business?
Offering many jewelry services at no profit margin has many advantages that offset the cost of the extra work. Here are a few reasons to expand your store's service repertoire as soon as possible. 
Increased Traffic
A jewelry store is a feast for the eyes. If a customer enters the store for a service rather than to shop for jewelry, they are still tempted to make a purchase. The purchase may not occur on that visit, but by offering a helpful service, your store has secured a major advantage in the customer's mind. They are likely to come to your store the next time they need to buy a piece of jewelry, especially if you provide strong and prompt customer service. 
Greater Customer Loyalty
Offering services increases loyalty in your existing customers as well. They will come back to your store for cleaning and repair, making more positive associations and building rapport with you and your staff. Loyal customers are the backbone of any small business, so cater to them by offering superior extras.
Current Market Insight
A smart business owner gathers market insight from as many sources as possible. Customers bringing rings, jewelry and watches in for extras can forecast trends and inform your sales staff on what pieces people in the area are buying and enjoying. Stone replacement services are especially valuable for evaluating trends in stone shape and type, particularly for engagement ring purchases, as these trends can shift incredibly quickly. 
More Positive Reviews Online
Customers leave reviews when they visit your store for extra services. These people are often more likely to leave a positive review because of the generosity of your store's low-cost or free services. According to the latest data, 76% of customers look up a business's reviews online before deciding to visit the business. These bonus positive reviews can easily pay for the trouble of providing a small jewelry service free of charge.
Improved Reputation
Offering low-cost extra services improves your business's reputation in the area. Word-of-mouth advertising is key for small jewelry businesses, as most people are already aware of larger chain jewelry stores nearby. Keep your reputation sterling by being the best and most organized store to visit for repairs and other extra services.
A jewelry business has a unique opportunity to offer more to a community than just a place to shop. Offer extra services to grow your customer base and keep loyal customers coming back.