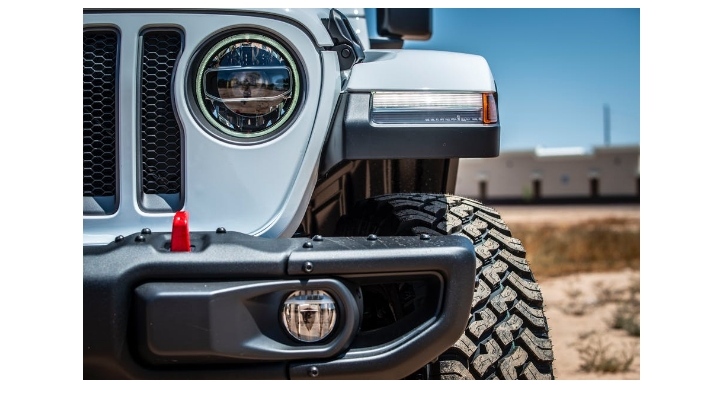 common Jeep Wrangler issues
More Americans are considering a Jeep purchase, and it's not difficult to see why. For individuals who enjoy outdoor activities, a Wrangler is an ideal choice.
However, like any vehicle, it comes with its share of problems. If you plan on purchasing or owning this iconic vehicle, you must familiarize yourself with these common Jeep Wrangler issues to be prepared for when encountering them.
Read on to learn more about the common Jeep Wrangler issues.
Electrical Problems
One can encounter a few common electrical problems while owning a Jeep Wrangler; faulty ignition switch and bad battery connections. You can also experience faulty wiring connections and a failing ECM (Engine Control Module).
These are all some of the possible electrical issues that can occur. There may also be an issue with the wiring harnesses – inadequate insulation of these can lead to short circuits and a blown fuse.
Last but not least is the broken ignition switches. This can cause the Jeep not to start and prevent it from running normally.
Common Leaks
Common leaks for the Jeep Wrangler include leaky oil panels, engine oil, transfer case fluid, and radiator fluid. The drain plug for the oil pan is a known weak spot for the Wrangler.
If the oil pan becomes corroded, then the leak can worsen. When it comes to the engine oil, it can start to seep from the valve cover gasket.
The transfer case fluid may start to leak due to the O-ring seal being degraded and worn. The radiator and engine coolant can also leak if the radiator cap and hose o-rings become worn or loose.
Steering System Trouble
Other Jeep Wrangler issues related to the steering system revolve around wear and tear due to the Jeep's off-road capabilities. The Wrangler's tie rod and drag link are particularly prone to damage.
This is primarily due to the terrain found in most off-roading adventures. If these components become bent or damaged, the Wrangler can be challenging to control.
It can even cause the wheels to turn in the wrong direction while driving. Wear and tear on the suspension components result from constantly taking the Jeep off-road.
This can make it challenging to keep the vehicle in a straight line while driving. Problems with the power steering pump, power steering fluid levels, and alignment can also lead to issues with the Wrangler's steering system.
If you find more severe issues with the vehicle, you may need to find used jeep parts. Inspecting the part for any defects before buying is important, as the wrong part can lead to more significant repairs.
Transmission Problems
Common Jeep Wrangler transmission problems include slipping clutches, rough shifts, transmission slips, difficulty shifting gears, and overheating. Slipping clutches can occur when overloading the transmission or putting too much strain on the engine.
Rough shifts usually happen when the transmission shifts too quickly or too slowly. Transmission slips can occur when the vehicle moves too rapidly and doesn't engage the next gear properly.
Must-Know Jeep Wrangler Issues
Common Jeep Wrangler issues are often repairable with the right diagnosis and parts. If your Jeep wrangler is not performing at its best, it's essential to contact a professional car repair shop or certified Jeep technician to repair Jeep's current issues.
Doing so will help ensure your Jeep remains a safe and trusted vehicle for your off-roading pleasure. Call today to get your Jeep up and running!
Check out the rest of our blog to find more interesting reads like this one.