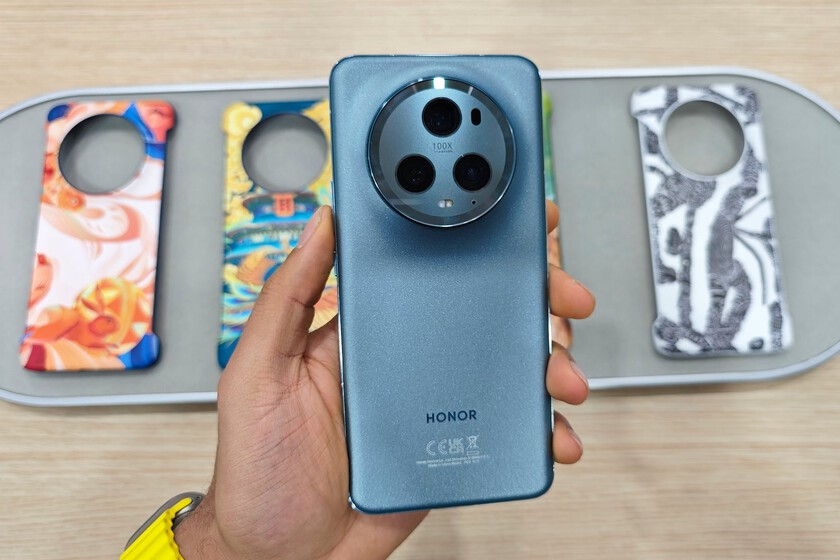 A detailed guide about HONOR Magic 5
The Honor Magic series is set to release this month's end, and people clearly do not seem to keep calm about it. It has already stuck in my mind, and now everyone is waiting for the day to come. One of the awaited smartphones out of this series is HONOR Magic 5, which will release soon. With all that we have witnessed in the previous smartphone of Honor, we expect more from Honor, and we know we will not be disappointed because Honor is improving with each new launch, and we can see that in the reviews and feedback. So, before it releases worldwide, let us just take a glance at each of its functions.
Honor Magic 5- An all-rounder smartphone.
With all the specifications and features that Honor Magic 5 has been developed with, we can say it is an all-rounder smartphone. From its amazing battery timing to the perfect camera, maximum storage space, and pleasing looks, it looks like a desirable smartphone. Still, it waits until we give our final verdict after unfolding some of its other features.
Specifications and features of Honor Magic 5:
Honor Magic 5 has spread its magic ever since it was announced, and now we are going to take a detailed look at its features and specifications:
Even though not much has been revealed yet about the looks of the smartphone but with all the data that we have, we can assure you that the design of the smartphone will not disappoint you. Also, the Honor Magic 5 will be available in 5 different colors, i.e. black, blue, green, purple, and orange.
Honor has made an excellent effort with Honor Magic 5, and that is to enable the smartphone to support a 5g network. This is such a great deal as this has now become a need.
The phone is lightweight enough to weigh around 191 g, and the front and back of the phone are made with glass and leather (eco-friendly), respectively. The phone supports dual sim as well.
The smartphone has a large wide screen spread around 6.73 inches, giving almost 90.4 percent screen-to-body ratio. The screen is OLED with a refresh rate of 120Hz and a brightness of 1600 nits.
The 12GB RAM of the smartphone with Snapdragon 8 Gen 2 gives maximum storage space to you.
The phone's main camera is 54MP with triple lenses at the back and contains all the essential features, while the front camera is single and 12MP.
A 5100mAh, Li-Po, non-removable battery is fitted inside and keeps you packed with your tasks without worrying about the phone's charging.
With wired charging, it is 66W, and 5W for reverse wired charging.
The smartphone supports wireless connections like bluetooth, USB, WLAN, NFC, and Infrared ports.
Wrap up:
With all that we have discussed above with you about HONOR Magic 5, we can say that this is an all-rounder smartphone and could be Honour's flagship phone of 2023. Who would want to miss out on this beauty with amazing features like these?