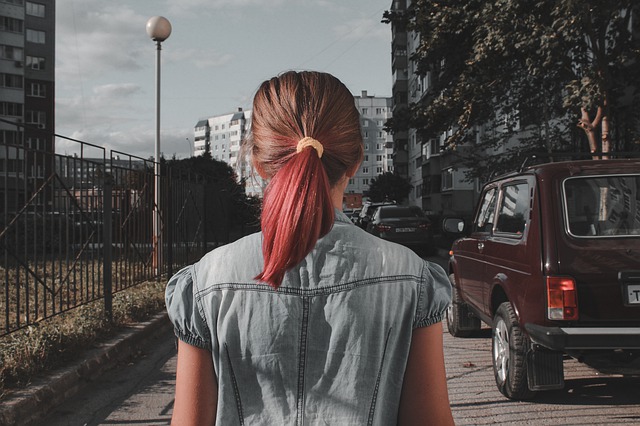 8 cute ponytail hairstyles that'll add glamor to your look
Of all the hairstyles women love and adore, a classic ponytail is the one of the most popular and comfortable ways to style hair. Although some people might perceive it boring or monotonous, it doesn't have to be that way. You can always take your ponytail hairstyles a notch up with easy hair braiding ideas. And if you're feeling short of inspiration, try copying the looks of famous celebrities like Constance Wu, Beyonce, and Isssa Rae and you'll surely come across your perfect summer hairstyle. No matter your hairstyle, color or length, a cute ponytail is out there for you, regardless of how you want to glam up your look. Ponytails are an easy way of braiding a perfect updo of your dreams.
And to help you explore the best ponytail hairstyles, we're compiled some inspirations for you. Also, don't forget to add oversized bows or delicate pearls or a simple scrunchie to your overall look.
Wrapped high ponytail: With such a slick hairstyle, who needs impossible long locks. Even with short hair, you can rock this sky-high hairstyle. All you have to do is elevate a pony to the crown of your head and wrap your hair around as elastic and flip out the ends.
Balloon ponytail with curtain bangs: As one of the cutest ponytail hairstyles, curtain bangs never go out of style. In fact, these are the hottest twists of the season. And the best thing is you get to wear your bangs and a ponytail together. Start with a high pony and tie off at 1-2 inches with an elastic and then fluff it out.
Loose low ponytail: Of course, letting go of your hair in a messy way is one of the ultimate ponytail hairstyles. Tie an elastic just below the nape of your neck and fluff out your hair for volume.
Half twisted ponytail: This is one of those ponytail hairstyles that are chic, elegant, and simple. When looking for how many bundles for a ponytail, having a complete set is what goes perfectly as a summer hairstyle. You can keep your small hair defined with curl cream.
High ponytail with flipped ends: If you want to carry some retro vibes, then follow the queen of ponytails, Ariana Grande's hairstyle. Tie your hair at the crown of your head and flip out the ends keeping the bags on one side for an ultimate glam look.
A sleek high ponytail: A simple high ponytail that looks elegant and timeless. This style is perfect for anyone who wants a simple yet compelling look and doesn't feel a lot of work.
Long ponytail with laid edges: Take the glamour game to the next level by adding a strand of coiled baby hair to your lowly tied ponytail. This baby hair will make your already sleek style look even more amazing.
Simple low ponytail: Going for a few errands or hitting the town for some chores. All you need is effortless and perfect for any occasion. Start with a middle part and secure your hair at the nape of your neck. You can always accessorize your neck with a little charm.