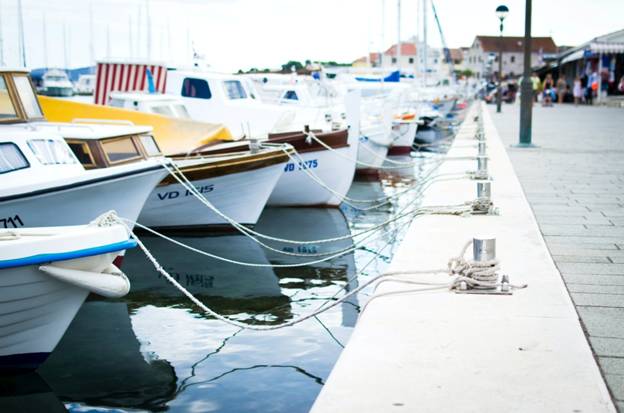 6 Common Boat Purchasing Mistakes and How to Avoid Them
The new year has arrived, and now many people are preparing for the warmer months ahead.
This means you should be preparing for some fun on the water by getting a new boat. Purchasing a boat can be an exciting process, but it can also be an intimidating one if you're not familiar with all the choices.
Avoiding common boat purchasing mistakes can get you the perfect boat for the family. Here are a few of the common boat-purchasing mistakes you should avoid when you're getting your new boat.
Not Taking the Time to Research
Without research, you may not know what boat models are available, how much those models typically cost, and what additional items may be needed for the boat that could cut into a budget.
Research can help eliminate guessing and ensure nothing is overlooked. Taking the time to investigate your options can help you to know what you want and need for your boat and which pieces and accessories will best suit your needs.
Not Considering Future Needs
Take into account every factor that may affect your future needs, and make sure to purchase a boat that can fulfill these requirements. Another important factor to consider is maintenance costs and storage fees. Before investing, research potential fees and make sure you can handle them.
Not Budgeting Correctly
Consider the different types of boats, amenities, boat age, and cost of insurance and maintenance of the boat. By considering all these factors, it is easy to set a realistic budget. Buyers should ensure they are not tempted to splurge by prioritizing their wants and needs. It is vital to include potential extra costs and expenses, such as transportation and repair costs.
Not Knowing the Size of the Propeller
Selecting the incorrect pitch for the inboard propellers can reduce its efficiency and affect the top speed of your boat. In order to avoid these mistakes, it is important to research the engine and propeller size needed for the particular boat.
Talk to the engine manufacturer or a professional dealer to ensure that the propeller size, pitch, and a number of blades are correct for your boat. Take accurate measurements of your engine shaft, diameter, and hub size to help ensure that you make the correct decision when purchasing a new boat.
Buying Too Big
Purchasing a boat that is too big can be expensive and inefficient. As a result, buyers should always carefully consider vessel size, desired activities, and budget when shopping. Too large of a boat is unsuitable for all of the above.
To avoid this mistake, it's important to start small and progress as your skills and desires develop over time. First-time buyers should be realistic about their needs and avoid selecting a boat that is too big or overly expensive.
Failing to Survey the Boat
The surveyor will provide a detailed report to the potential buyer about the boat's condition, comparing boat costs, mechanical systems, and safety features. Avoid this common mistake by ensuring the boat is surveyed by a qualified professional before signing any paperwork.
Avoid These Common Boat Purchasing Mistakes
Buying a boat requires research and forethought. Be sure to avoid common boat purchasing mistakes, like not trying out the boat before you buy and not understanding the costs involved.
Take the time to buy a boat that is the right size and type for you. Don't forget to contact your insurance company to ensure you receive the best protection from the sea! Get started today to ensure your boat purchase is a successful one.
Browse our blog for more interesting reads!