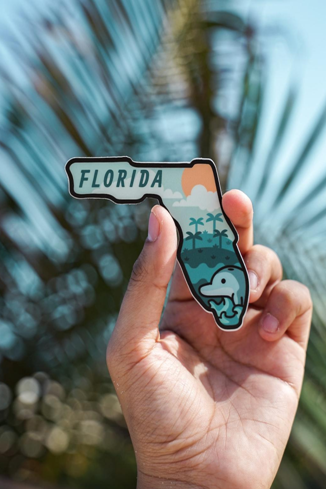 5 Terrific Reasons for Moving to Florida
Have you ever considered moving to Florida? It's a state that's filled with sunshine, beautiful beaches, and adventures for the whole family. It might seem like a daunting task to move to the Sunshine State if you live from a far state, but it will be worth the effort!
Once you start packing, it's going to be less daunting as you discover terrific reasons for your move. Plus, once you get to the other side, it will all be worth it.
In this article, we will give you our top 5 reasons to move to Florida.
1. Warm Weather
One of the best reasons for moving to Florida is the warm weather. There's no harsh winter or late fall in Florida – instead, a mild, sunny climate that lasts all year round. This means no need to worry about bundling up during the winter and snow shoveling, and plenty of time to spend outside enjoying the sunshine.
2. Excellent Beaches
Florida is home to some of the most incredible and diverse beaches in the U.S., from the mysterious and isolated beaches along the Gulf Coast to the world-renowned South Beach in Miami. With miles of shoreline and hundreds of islands, the Sunshine State offers plenty of opportunities to enjoy its pristine beaches and crystal-clear waters.
In addition, there are plenty of places in the sun to relax and take in the scenery or grab a bite to eat along the way. Move to Florida and you can experience all the best that beach life has to offer.
3. Outdoor Activities
One of the most terrific reasons for moving to Florida is the incredible outdoor activities. From crystal clear waters in the Gulf of Mexico to freshwater lakes and lagoons, there are endless activities to be enjoyed.
There's nothing quite like spending a day in the warm, turquoise waters by:
scuba diving
snorkeling
kayaking
fishing
You can also explore the many beaches, mangroves, and estuaries of Florida's coastline. Along the way, you might spot some abundant wildlife, like alligators, manatees, and dolphins.
4. Retirement Community
A terrific reason to move to a Florida retirement community is the warm climate and year-round outdoor activities. Many of these communities are close to:
beaches
recreational parks
other outdoor attractions
Additionally, many Florida retirement communities also provide access to lush green golf courses and top-notch fitness facilities. Furthermore, retirees can enjoy the peace, quiet, and safety of a smaller and more intimate community.
Booming Tourism
One of the terrific reasons to move to Florida is its booming tourism industry. Florida's vibrant and diverse culture attracts millions of visitors each year. This is creating an economic boom as a result.
There are best places in Florida you can also visit, and sites that are popular with a lot of tourists including:
world-famous beaches
Walt Disney World
Universal Studios
SeaWorld
Florida is a great place to invest in real estate. This is due to the large number of visitors and the potential for increased tourism in the future. So even if one has to find car transport Montreal to Florida, it won't be daunting at all, knowing that these are all exciting places to experience.
Moving to Florida is Exciting
Moving to Florida is an adventure. From sunny beaches to warm weather, from cultural experiences to a change of scenery – Florida has it all! Whether you're looking for a tax-free retirement, a career change, or a place to raise a family, Florida is the perfect place. Take the leap! Believe in yourself and start your Florida journey today.
For more reads aside from these reasons for living in Florida, visit our blog.