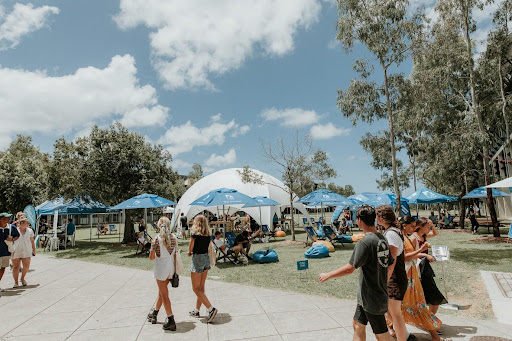 5 Reasons Why Your Business Needs An Outdoor Umbrella
The outdoor umbrella is a ubiquitous accessory. It is not only a simple shade solution, but also an effective brand promotion tool. Here we discuss five reasons why your café or restaurant business needs commercial outdoor umbrellas.
1. A lounge for your customers
If you have a usable outdoor space, turn it into a lounge for your guests with the commercial cantilever umbrella. This expands the seating capacity of your restaurant and adds to the dining experience of your patrons. They are shielded from the harmful UV rays and the sporadic showers, and get to enjoy conversations in the cool shade of the commercial outdoor umbrella.
Ask your umbrella manufacturer to customise the canopy so that it bears your brand logo and colours. This way your customers can relate to your brand and spread the word for you. Remember, one happy customer brings in ten more.
2. No more worrying about the weather
Rain or shine, your custom outdoor umbrella is there to protect your guests. Its sturdy frame lets it withstand high winds and the canopy blocks the UV rays and the rain. The canopy is made of durable fabrics like olefin, polyester and acrylic and you can choose colours and designs that suit your taste.
Canopy shapes vary from the octagonal to the square and the rectangular ones. The octagonal canopies have a more traditional design approach that suits the centre-pole outdoor umbrella best. But commercial cantilever umbrellas look chic with square and rectangular canopies. The square canopy also provides more shade than an octagonal canopy of the same size. 
Most cantilever and side-post umbrellas let you tilt the canopy up and down. Some cantilever umbrellas let you swing the canopy 360 degrees around the mast so that you can track the sun and block it. With these umbrellas in your patio, your guests will be happy no matter what time of the day it is. 
If your outdoor space isn't big enough for a side-post umbrella, don't worry. You can always use the wall-mounted cantilever umbrella. It lets you turn a small patio into a cool lounge.
3. Promote your brand
Custom patio umbrellas with logo and colours of your brand make the best brand promotion tool for your business. It doesn't burn a hole in your wallet and helps establish your brand name in the market. Your happy customers can identify with your brand and spread the word for you.  
Several different industries use the commercial outdoor umbrella as a brand promotion tool. From banking and telecom to automobile manufacturers, a wide range of industries find it convenient to spend on bespoke umbrellas to promote their brands. It saves them a lot of money on conventional brand marketing tools and they end up reaching a larger audience in a relatively short span of time.
4. Commercialise unutilised space
If you have an unutilised garden, sidewalk, or poolside, you can convert it into a commercially viable space with a commercial outdoor umbrella.  An outdoor umbrella can ramp up the ambience of a place significantly. It adds a lot of elegance to the overall décor. 
Cafés with outdoor setups look chic with these umbrellas installed. People love to spend time in the shade and strike up intimate conversations. A neatly designed custom umbrella not only turns your unutilised outdoor space into a revenue-earner, it also creates a loyal customer base for your business.
5. Create a VIP lounge
If you want to carve out a separate guest area inside your café for those special guests looking for something extra, a commercial cantilever umbrella can work wonders for you. 
A separate guest area with a plush furniture setup and matching cantilever umbrellas adds a premium feel to your café. Now your special guests can enjoy their own VIP lounge and pay for the premium service received. What's more, you can use this separate section for events like anniversary parties and birthdays. 
It is fascinating to realise how versatile the commercial outdoor umbrella is as an accessory. It has revolutionised the way brands are promoted and businesses are conducted. If you are out in the market for an effective brand promotion tool, look no further. Go for the outdoor umbrella and hear the cash register ringing!