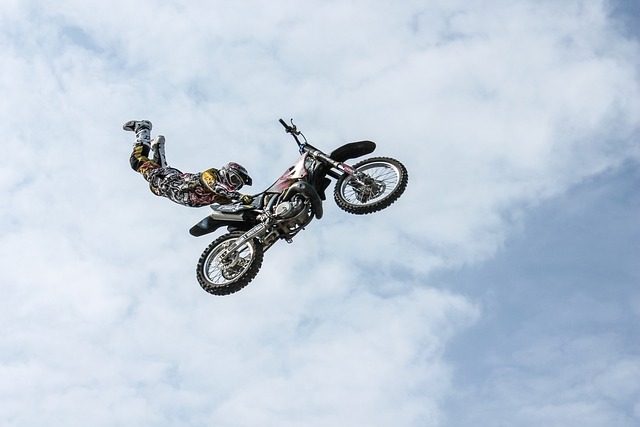 5 pieces of motorcycle gear that you should buy
The freedom of being able to go where you want and getting to your destination quicker than by car, is what attracts most people to get their motorcycle license. After getting your license, the first thing you'll probably do is buy a bike. But with buying a bike comes the responsibility of buying the right gear. Your motorcycle gear could one day save your life and make your trips more comfortable. Make sure you buy these five things before hitting the road.
Motorcycle helmet
The motorcycle helmet is one of the most important parts of your gear. Motorcycle helmets have saved many lives before. They offer protection to your neck and head. Not wearing one while being in an accident can lead to serious injury. Motorcycle helmets have gone through some updates over the last decades and are more advanced than ever. For example, there are helmets with an integrated Bluetooth system, which make it possible to communicate with other motorcyclists, answer phone calls, listen to music, and even listen to the directions of your navigation. 
Motorcycle gloves
Gloves are perhaps one of the most underrated pieces of motorcycle gear. Gloves have multiple levels of protection. Leather gloves don't burn on the asphalt and keep your hands intact as you hit the pavement. Textile gloves do not have this characteristic, but are usually enforced with protective patches on the palm, knuckles, and wrists. Besides protecting your hands during an accident, they also protect against the weather. Some textile gloves have an integrated thermal layer and some advanced gloves have a self-heating function for extremely cold weather.

Source: picture from Pixabay.com by Maxx Girr https://pixabay.com/photos/biker-motorcycle-biker-gloves-2679236/ 08-25-2017
Motorcycle jacket
Inexperienced motorcyclists can sometimes be seen hitting the road in casual clothes. Especially in hot weather, some people neglect to properly protect themselves with the right gear. Motorcycle jackets are important because they protect your body in multiple ways. Textile jackets usually have extra protection on the elbows and leather jackets protect you from chafing if you fall. A leather jacket is not wind or waterproof, but has great ventilation. Therefore, wearing a leather jacket in hot weather is not all that bad. 
Motorcycle boots/shoes
Motorcycle boots are an important piece of gear, because they protect your ankles and legs. This is useful for when the bike falls on your legs. Motorcycle boots are special because they are made of strong material that offer better protection than normal shoes. There are many kinds of motorcycle boots. Most of them have different lengths, such as ankle height, knee height, or over the knee length. Boots that reach over the legs usually offer extra protection for the knee as well. 
Motorcycle boots are comfortable on the bike, but are not great for walking. To make it possible to wear protective shoes on your bike, but also be able to walk in them, motorcycle shoes were introduced. Motorcycle shoes look like casual shoes, but they are enforced with protective materials on the inside. It is important to pick boots or shoes that do not have laces, as they can get caught on parts of the bike. 
Protectors
If you do choose to wear casual clothes on your motorcycle, you can protect yourself by buying extra protectors. There are protectors for your torso, elbows, knees, and other body parts. You can also opt for a full vest enforced with protective patches. It's important to protect as many parts of your body if you can. If you are unlucky and find yourself in an accident, you'll never know where you will be hurt. Protectors combined with other gear, such as a helmet, boots, and gloves, will keep you safe and comfortable.