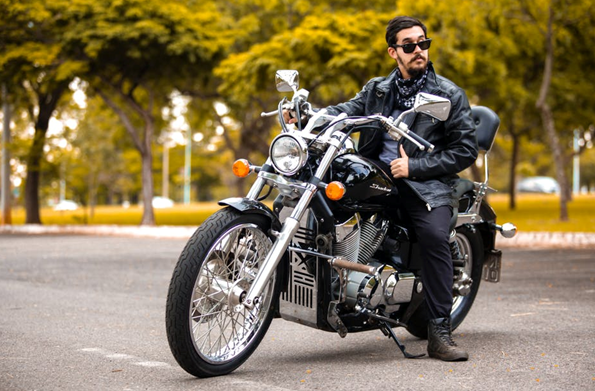 4 Tips for Choosing the Right Motorcycle Equipment
Today, there are over 8.7 million motorcycles in the US, so if you're a new biker, you definitely won't be alone. There's a wonderful community that'll accept you, and you'll find lots of people to ride with, possibly striking up new friendships too.
However, before you get ahead of yourself, you need to get the right motorcycle equipment after purchasing the bike itself. That way, you'll stay safe and comfortable on your rides.
Below are four tips for choosing the right motorcycle equipment for your style and budget.
Get the Right Fit
Motorcycle gear isn't only for looking cool; it also gives you an additional layer of protection between you and the environment. So don't buy that ultra-tight leather jacket because it's 20% off. Instead, spend a little more on well-fitting gear to feel comfy on the road.
Your riding gloves, jacket, pants, and helmet shouldn't be too tight or loose. If possible, try these things on and walk around to ensure you have full range of motion still.
In addition, you want the gear to be too long when you're standing. In a sitting position, your extremities (such as your wrists and ankles) should be covered.
Think About When You Ride
It's important that drivers see you when you're riding, especially since a crash can easily be fatal. If you ride in the daytime, you won't have to worry too much about visibility, besides wearing lighter colors.
However, if you ride in the dark, reflective materials are a must. To be extra safe, you can get a high-viz vest to wear over your leather jacket. Otherwise, focus on getting large reflective panels on your upper body if possible.
Consider Your Local Weather
Do you live somewhere where it rains a lot? Then unfortunately, you need to invest in waterproof apparel. Water-resistant materials are expensive, but they'll pay for themselves in no time when you stay warm and dry.
If you don't have the budget for waterproof apparel, then at least put some money into decent rain gear that can go over your riding clothes.
Match Your Bike
This is where things get fun. The best thing to do is to match your bike, regarding its brand and colors.
For example, if you have a Harley-Davidson, then matching it with its branded gear gives a smooth overall appearance. You can always find out more by consulting with an all-in-one Harley guide.
Buy the Correct Motorcycle Equipment
When buying motorcycle equipment, you need to keep in mind that its main purpose is to protect you, not to make you look cool. After all, there's no use in appearing like a movie star if you're seriously injured or worse yet, dead.
So keep the above tips in mind when you're shopping for motorcycle equipment. That way, you'll make the best use of your money while getting the best safety possible.
To find out more about Harley-Davidson culture, read our other blog posts now.