The World Series of Poker (WSOP) and WSOP Online is a prestigious event that many poker players aspire to compete in. The WSOP is a series of poker tournaments that takes place over several days, and the winner of the main event is crowned the world champion. However, if you're new to poker or haven't played many online tournaments, the WSOP can seem like an overwhelming prospect. In this article, we'll give you tips on preparing for the WSOP and making your first experience as smooth as possible. So whether you're aiming to take down the whole thing or just want to make it further than your last attempt, read on for our advice.
1. Choose the suitable game format.
The WSOP offers various tournament formats, so choosing the one that best suits your skills and style of play is essential. You can opt to play different poker games like Texas Holdem or Omaha. If you're used to playing cash games, you might want to try a rebuy tournament, where you can buy more chips if you run out. There are also various buy-in levels to suit all budgets, so you don't have to break the bank to take part.
2. Be prepared for long days.
One of the main differences between online and live poker is the pace of play. Online, you can usually expect to play a lot more hands per hour than you would live, which means that you need to be prepared for long days at the table, as tournaments can often last for 10 hours or more. Make sure you have enough food and water to keep going and take regular breaks to stretch your legs and clear your head.
3. Manage your bankroll.
The WSOP is a significant investment, both in terms of time and money. You need to ensure you're playing within your bankroll, which means only risking an amount of money you can afford to lose. Doing this doesn't mean that you shouldn't try to win, but don't go into the tournament with the mindset that you have to win. Remember, there will always be better players than you, and sometimes luck isn't on your side.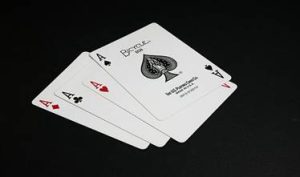 Photo from Pixabay
4. Study up on your opponents.
One of the advantages of playing online is that you can use tools like PokerTracker to get detailed information on your opponents' play. This tool can be extremely useful in helping you make decisions at the table. Even if you don't have access to this kind of software, you can still get a good idea of how your opponents play by paying attention to their betting patterns and tendencies.
5. Don't get too emotional.
Poker is a game of highs and lows, and it's important not to let your emotions get the better of you. If you make a terrible play and lose a big pot, don't let it tilt you and cause you to make more mistakes. Similarly, if you're on a good run and winning a lot of money, don't get cocky and start taking unnecessary risks. Stay focused and keep your emotions in check, no matter what's happening at the table.
6. Be patient.
One of the most important things to remember in poker is that patience is a virtue. Don't get too eager to make a big move and risk all of your chips on one hand. Poker is a long game, and you need to be able to preserve your chips until the later stages of the tournament.
7. Don't be afraid to fold.
Poker is not a game of luck; it's a game of skill, which means there will be times when you have to fold, even if you have a good hand. It is a given that WSOP online poker players know how to play Texas Holdem, when to hold 'em and when to fold 'em, and always be aware of the odds of your hand winning.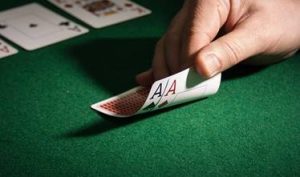 Photo from Pixabay
8. Pay attention to the online poker table dynamics.
One of the essential things in poker is table selection, which means choosing an online poker table with players suitable for your style of play. For example, if you're a tight player, you don't want to play with many loose players who are constantly raising and betting. Pay attention to the table dynamics and try to find a table where you can get an edge.
9. Take advantage of position.
Position is one of the essential factors in poker, so it's crucial to use it when you have it. In general, you want to play more hands from the late position than the early position, as you'll have a better idea of what the other players at the table are doing. From an early position, on the other hand, you should be more selective and only play strong hands.
10. Don't overplay your hand.
One of the biggest mistakes that beginners make is overplaying their hand. Just because you have a good hand doesn't mean that you should go all-in or make large bets. Remember, there's always a chance that your opponent has a better hand, and you don't want to risk all of your chips on a single hand. Be smart with your betting, and don't overplay your hand.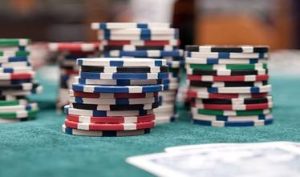 Photo from Pixabay
11. Bluff sparingly
Bluffing is an integral part of poker, but it's also one of the hardest things to do well. If you're new to the game, you should probably avoid bluffing altogether until you understand how the game works better. When you start bluffing, do it sparingly and only when the situation is right.
12. Take note of the tells.
Tells are one of the most important aspects of poker games. A tell is something your opponent does that gives you information about their hand. For example, if your opponent is sweating and fidgeting, they might be bluffing. Pay attention to the tells that your opponents are giving off and use them to your advantage.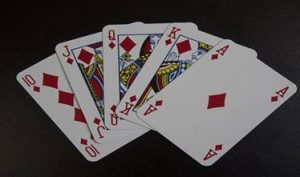 Photo from Pixabay
13. Review your hands.
One of the best ways to improve your poker game is to review your hands after each session. Knowing how to play Texas Holdem or any other poker game is not enough. You also need to review your hands, which will help you identify any mistakes you made and learn from them. Poker is a game of learning, so always be open to improving your skills.
14. Have fun.
Poker should be enjoyable, so ensure you're not taking it too seriously. Remember, it's just a game, and there's no need to get stressed out about it. If you're not having fun, you're not going to play your best. So relax, enjoy yourself, and don't take things too seriously.
Poker is a game of skill and chance that people of all skill levels can enjoy. Whether a beginner or an experienced player, there are always new things to learn about the game. We have some tips for you if you are interested in playing online poker at the WSOP this year. GGPoker is the world's largest online poker room and offers players from around the globe a chance to compete for millions of dollars in prize money. GGPoker has a team of experts that have put together a guide on how to play online poker like a pro, which includes information on bankroll management, hand rankings, and more. So what are you waiting for? Start your journey toward becoming a WSOP champion today.