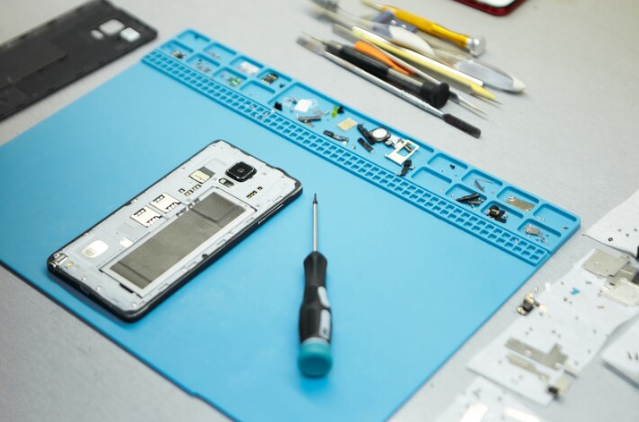 Most Common Smartphone Issues Fixed at Phone Repair Store
Everyone is obsessed with their phone. We take it with us wherever we go. We are still unsure what to do if anything happens to our phone. Since smartphones are devices, we frequently discover bugs, crashes, and other problems, especially as phones get older. These are the most frequent issues with mobile phones that are simple to resolve on your own. But sometimes issues are more serious that they can not be solved or fixed on your own, so you need to visit the phone repair store. 
The Technicians at the Phone Repair Store Solve the Most Common Smartphone Issues
Sometimes we wish we wouldn't have to deal with common smartphone issues like poor battery life, limited storage capacity, weak durability, and others. However, intentionally or unintentionally, issues or damages can occur. So, at that time, you must get assistance from the technicians at the phone repair store. In this article, we will go through some of the most common cell phone issues, and these problems can be fixed. 
Broken Screen
If your cell phone dropped on a hard surface, then there are the chances that the screen may get damaged or broken. Some people keep using mobile phones with a cracked screen that can cause more harm to their fingers. Using a broken or cracked phone also increases the serious damage inside the device. 
Mobile Phone is Running Slowly 
This is the most typical smartphone issue, and it tends to worsen as your phone ages. Installing useless applications that consume RAM and store many files on your phone is the cause of poor speed. Remove all the unnecessary applications and files from the phone, and clear the cache. You may also carry out this task using a diagnostic app and go for a factory retest. If you still face the trouble, you must get assistance from the nearest cell phone repair center. 
Overheating
While it is fine for your smartphone to become warm while in use, it does not imply that it needs to feel as if it has been in the oven for an extended period. Try to avoid using your phone while it is charging if it gets too hot. Additionally, make sure to keep it cool while charging. Next, be careful not to run apps that require a lot of CPU and GPU power for an extended period. If you're a game addict, take breaks between game sessions so your phone can cool down. Make sure there aren't many demanding tasks running in the background, too. After all, the point is to let your phone cool down when it becomes hot. Using a heated phone regularly may do more damage than good. You may need to visit a cell phone repair center if the problem persists.
The Screen Keeps Freezing
This is another issue that is frequently caused by an overloaded device. Begin by clearing your phone's cache and removing any unnecessary files or apps. If your phone's storage capacity is still nearly full, transfer some stuff to external storage, such as your PC or a cloud service. A malware infestation occasionally causes screen freezing; therefore, after completing the preceding procedures, install an antivirus application and conduct a scan.
Damaged Charging Ports
Over a specific period, your phone charging port may stop working, and you won't be able to charge the device anymore. If you plugged in your smartphone, but it does not show the charging sign, then there are chances that the charging ports are damaged or dirty. 
Visit a cell phone repair store in Nassau Bahamas, For Help
These are the most common problems that we have discussed above. For that, several companies like Moss Tech 242 are working to provide the best repair and replacement services. So, if your smartphone has any issues, you must visit the nearest phone repair store for help.