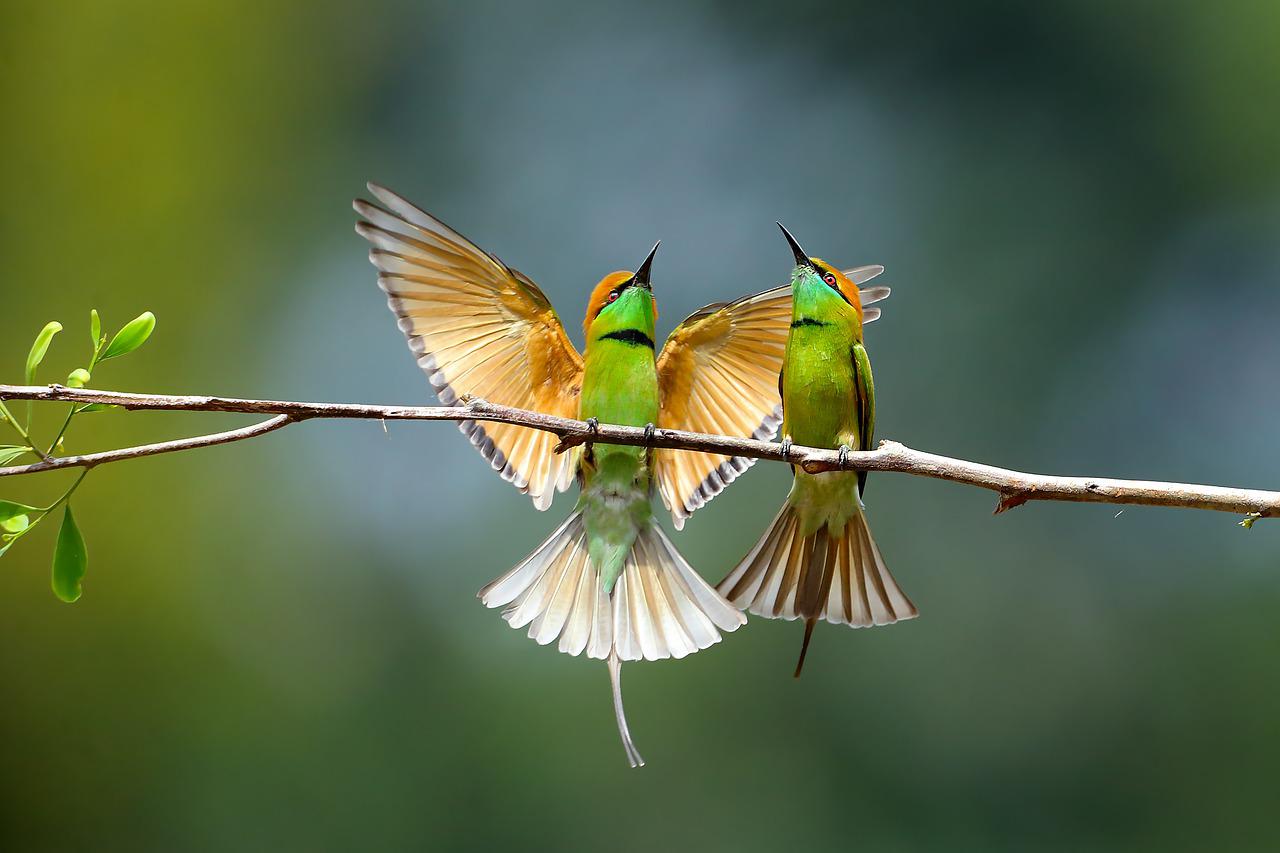 India is an Amazing Place for Bird Watching
If you love bird watching, drawing them, taking photographs, and studying them, then India is a great place to be or to head to! There are multiple species to check out, some native, some that migrate there, you can find more than 1250 species in various regions. Whichever bird of India you are most interested in there are multiple wildlife and bird sanctuaries and places to visit to find them!
Looking for a Bird Sanctuary near me
There are a lot of places where birds gather and nest but some of the more famous bird sanctuaries in India that attract many experts and tourists each year include;
Salim Ali Bird Sanctuary in North Goa – This sanctuary is named after Salim Moizuddin Abdul Ali an ornithologist. It can be found in a thin strip of mangrove forest along the Mandovi River. It is home to migratory and local birds as well as other species of fauna. Common birds found here include Kingfishers, Sandpiper, Purple herons, Kites, Drongos, Woodpeckers and Curlews.
Kumarakom Sanctuary in Kerala – One of the best places in the region to enjoy birds and popular with tourists as well as birdwatchers. It sits next to Vembabad Lake and stretches across 14 acres of land. Typical birds include Owls, Kingfishers, Paradise flycatchers, Egrets, parrots, herons and teals.
Chilika Lake Bird Sanctuary in Orissa – Set at India's largest lake with brackets water and popular because more than 260 species of birds migrate there. A very popular tourist attraction, beautiful sights and you might also like a spot of fishing. The flamingo is one bird of India you can find as well as eagles and geese.
Nal Sarovar Bird Sanctuary in Gujarat – India's biggest water bird sanctuary at 120 sq.km with plenty of wetland vegetation as well as birds, seasonal and native. Find over 250 species between spring and winter and then some migratory birds on top of that. Birds include Herons, storks, ducks, geese, eagles and spoonbills.
Popular bird species
Just a few of the species you can find across India includes;
Common Kingfisher
There are several species of Kingfishers in India to find and the Common Kingfisher is one of them. It is 17cm long, weighs around 32g and lives for just 7 years. Commonly seen in Sunderbans National Park, Corbett National Park and Bandhavgarh National Park.
Indian Peafowl
A National bird of India it can be found in almost every national park and sanctuary. Male peafowl are called peacocks, females are called peahens.
Great Indian Bustard
A long legged bird found in a bird sanctuary near me such as Lala-Parjau sanctuary in Gujarat, protected areas in Desert National Park and at Sultanpur Bird Sanctuary in Gurgaon.
Grey Junglefowl
This bird has a long grey neck then a deep red comb and feathers that have black and white stripes. Birdwatchers who want to catch sightings should check out Sultanpur National Park, Bandipur National Park, Bharatpur Bird Sanctuary and  Thattekad Bird Sanctuary.