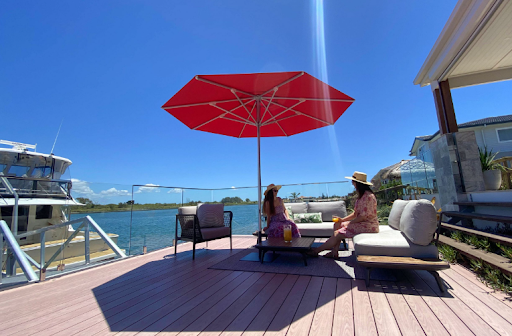 How to Plan a Successful Trip with Your Family
Is the discussion about the family trip the latest conversation you are having with your family? What would be a better option than having quality family time on a yacht or somewhere in your dream destination?
Even if you are comfortable traveling with your family, a little planning about the trip will go a long way and allow you to save money while you make memories with your family.
Family trips are daunting; therefore, we have listed a step-by-step guide for you to make them memorable and successful. 
Decide where to go
The hardest part about planning a trip is deciding the location you want to visit this year. You will find so many choices somewhere the view is perfect, somewhere activities are awesome, and somewhere you will find great entertainment with your kids.
Before you decide, always research the place and see whether it is full of visitors. You shouldn't take your family to a place that is a peak of its seasonal tourist. 
Include your kids 
When you start planning the destination, it is said that you always include your kids in the process. They might not be smart or sensible, but they will own an opinion, and when you consider their opinion, it gives them a sense of acknowledgement.
You can ask your kids where they would like to go this summer and decide on the trip according to it. Letting them decide will result in a happy mood during the trip, and you don't have to see their mood swings.
Design your budget 
Have you ever gone on a family trip and been surprised to see the heavy bills? Consider yourself not alone in this. You can make smart choices with your budget, even if you have limited options. How can you do that?
First, you decide on the location and think about how you will get there. If you choose a road trip which will cost you less, you can decide on an expensive stay to get proper relaxation. Another way is if you get a pricey flight, you can get low-price hotel accommodation.
Plan your dates
Traveling with kids is not easy if they have schools in the process. To meet their work deadlines, parents need to talk to their teachers. So, they will prepare them in advance before going on the trip.
Suppose you have a choice to make a family trip during the summer. That will be a great time for your kids to enjoy it. You should never schedule trips during the standardized test time as it will be difficult for kids to manage and focus on their studies.
Get transportation 
Going on vacations means having a break from daily life activities and responsibilities. Once the packing and ticket are done, you feel nervous about reaching the airport on time. But due to the hustle and bustle of the cities, you will hardly find parking on-site at the airport.
As a solution to this problem, you can get monthly parking for your vehicle at an affordable price and enjoy a stress-free trip with your family.