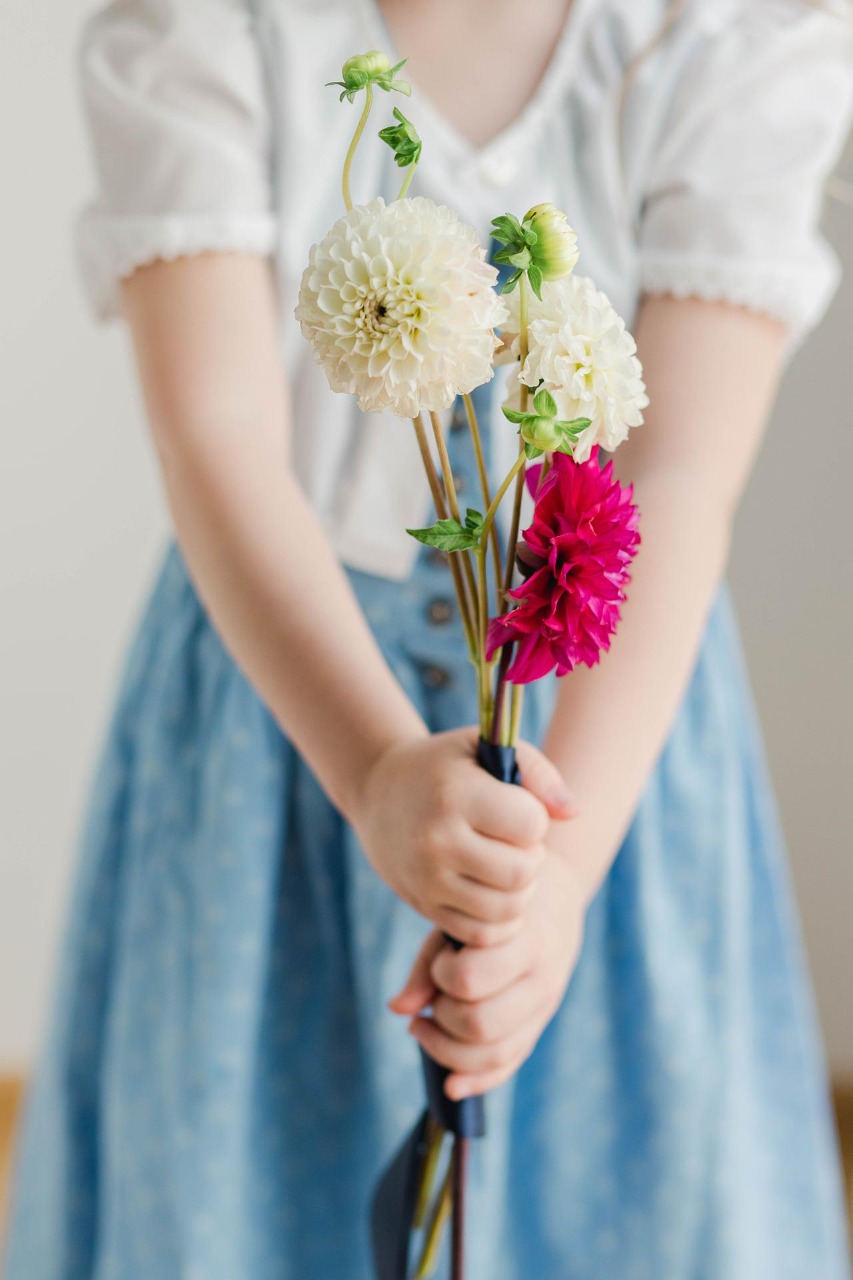 How to glam your makeup look with a dirndl dress
Makeup is an art and is essential to part of your look. You can't go bare-faced at a party wearing a dirndl dress, can you? The answer is clearly no. A dirndl is a fashionable dress, and your look is incomplete without makeup. Makeup doesn't help hide blemishes or spots but also plays a vital role in enhancing your beauty. 
However, be cautious about not overdoing it because less is more. But how would you draw the line? Well, follow the guidelines, and you are halfway there! And the remaining part would be buying best-selling dirndl dress.
 Get the perfect makeup look with a dirndl dress
.
A modern dirndl dress comes in solid colour, cuts and funky prints. They are loud enough to catch the attention of people around you. Also, the details on dirndl dresses like silk neon-coloured aprons, bows, and embroidered blouses are sufficient to give you a glamorous look. 
The type of makeup you wear with a dirndl dress should be minimal yet charming. We have hand-picked the essential products you should use when preparing for Oktoberfest. After all, it's a fest you must look your best!
Best Places to Apply Your Face Highlighter
Highlighter can provide that effortless glow without extra effort. Apply it to cheekbones, brow bones, bridge of nose and cupid's bow for maximum impact and dimension in your facial features.
Highlighters come in cream, powder and liquid formulations and applying them correctly is key to looking natural and radiant. Read up on how and where to apply your highlighters now before shopping our favorite products to try now!
The dewy touch
Who doesn't love dewy skin? We all do. Keep in mind the sparkly and glamorized look a dirndl dress gives its wearer. We are still hooting for it. A dewy skin gives you a smooth effect and blends with overall makeup. Make sure you don't go overboard with the base, keep it light to avoid cracks and cakey-looking skin. Always remember to wear a moisturizer before applying anything to your face. It will help to keep it for long hours. Also, it is recommended not to use concealers unnecessarily. Only apply it to the eye area or anywhere you think is necessary. Think of German women; they have this baby skin with bare minimum makeup. If you wish to look your best wearing a German dirndl dress, then a dewy should be top in your priority list.
Blush it up
Don't we all love rosy pink cheeks? Of Course, we do. You are very fortunate if you have it naturally. But if you dont, we have the perfect fixture for you—a cream-based blush. A cream blush blends perfectly with your skin and gives a natural look. Also, a cream blush works best in winter. Avoid using powdered blush to achieve a luminous look.
Read also about : animixplay
Enhance your eyes
Let your eyes do the talk. You can go bold with eye makeup. Well-defined eye makeup never hurts anyone. You can opt for coloured liners for that purpose. Yes, it does look good even if you are wearing a vibrant coloured dirndl dress. These coloured eyeliners instantly catch the attention. You can wear a winged cat or a simple linear to add more drama to your eye. If you don't like wearing coloured liners you go with black liners. 
Lustrous lips
The first feature that catches attention is your lips. You can enhance your lips by first outlining them with a pencil and then applying lipstick. If you want to add shine to your lips, you can use transparent or coloured gloss.
Wearing glossy lips will enhance your beauty, and for the rest of it, you can rely on a German dirndl to give you a flawless look.
Highlight your cheekbones
Defining your cheekbone gives a finished look to your makeup. Adding a bit of a shimmery effect to your cheeks will give you a minimal yet alluring look. A highlighter can also be used on the nose and chin lower area.
A dazzling dirndl dress does provide a party look, but highlighted cheeks add more glamour to it.
Ornaments of your choice
If you for a Bavarian dirndl dress which is elegant and isn't giving a party vibe. You can uplift it via ornaments. To enchant everyone, you can wear ornaments like pearls, crystals and gems around the eyes. These ornaments are taking the trend bar higher and are capable of rocking even a simple dirndl dress.
 Not only dirndls but ornaments are a great way to make any boring dress fun and bring life to it.
Buy a German dirndl dress online today!
A traditional German dirndl dress might be hard to find online. However, we have resolved this by introducing you to an authentic store. At the Dirndl Online Shop, you can choose any colour, design, or patterned dirndl dress you like. Their high-quality fabrics, multiple-styled dirndl dresses, and affordable price tags will keep you glued to their site. 
You can also explore the Essentials Hoodie category to get a more economical dress. Moreover, you can avail yourself of a discounted price if you purchase more than two dirndls at a time. And we bet you will, as the vibrant colour range, prints, cuts, and alluring blouses will make you crave more!
Also read homemade pocket pu