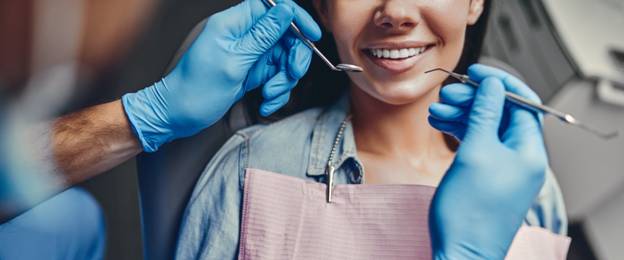 Dental Work Guide: What to Do Before Going to the Dentist
Are your dental issues interfering with your everyday life? If you avoid going to the dentist, you're not alone. 36% of Americans are afraid of dental treatment.
But whether you're a long-time patient or visiting for the first time, being well-prepared for your appointment can minimize anxiety.
Our quick guide to visiting the dentist has all the information you need to feel your best.
Preparing to Visit the Dentist
Before your appointment, take the time to gather all the necessary documents, such as:
Insurance Information
Medical History
X-Rays or Test Results
List of Any Medications
If you typically experience dental anxiety, discuss this with your dentist beforehand to develop a plan for keeping you comfortable during your visit. It's also important to brush and floss your teeth the night before and the morning of the appointment and to arrive at least 15 minutes early to complete any paperwork.
Evaluating How You Feel
Evaluating your feelings before going to the dentist is key to a successful dental visit. Take time to assess your physical and emotional state as best as possible. Things such as any ongoing pain, tooth sensitivity, and what activities you should avoid.
These things can inform your dentist during your appointment, setting the stage for a more thorough and accurate evaluation. Generally, dental patients should stay proactive and keep their dentist updated about any dental pain or discomfort between appointments.
Being honest and open about your discomfort levels or any medication you may have recently taken can enable your dentist to provide you with the best care.
Preparing Your Budget
It is an essential step in ensuring your comfort and that you are ready for any potential payments on dental treatments. First, you will want to ensure you are well-versed in your insurance plan and its coverage. Knowing your deductible, co-payment, and coverage limits ahead of time can go a long way in helping you save money.
You will also want to ensure you have the funds to cover any extra costs not covered by insurance. Consider setting aside an emergency fund for those unexpected dental procedures or unanticipated bills.
Lastly, always contact your dental office to confirm any appointments and fees before your appointment. Doing this will set you up for success and give you a clearer understanding of what's to come financially.
Scheduling Your Appointment
Before you book a dental appointment, it is essential to research the different types of specialties available. Choose a dentist that is knowledgeable and experienced in what you are looking for. Additionally, checking on the dentist's credentials and reviews from past patients is a good idea.
Once you have settled on a practice, it is time to call and schedule your appointment. Ensure to include information about your medical history and current medications so the dentist can thoroughly prepare for your visit.
Careful planning and research are key before the dental workbook your appointment wisely and prepare for a great experience! Consider comprehensive family dental services to achieve healthy oral health for you and your family.
Plan Ahead When Going to the Dentist
When going to the dentist, you must follow these recommendations. Make sure to brush and floss, avoid sugary and hard food, and bring your toothbrush and dental records. And finally, don't forget to schedule regular appointments with your dentist. That's the best way to ensure a healthy, beautiful smile!
To learn more tips, check out our site now.