London is an excellent place to live for a number of reasons. The city is home to a diverse population, with people from all over the world calling it home. There is always something to do in London, with a vast array of restaurants, bars, and cultural attractions. The city is also very well-connected, with a world-class transportation system.
Nonetheless, purchasing property in London can be a daunting task, especially if you're a first-time buyer. With so many things to consider, from location to budget, it's easy to feel overwhelmed. Below is a guide that will help to buy London properties for first-time buyers and homeowners to make the process as straightforward as possible.
Understand the costs involved in buying a property in the UK.
When purchasing a property in the UK, there are various costs involved in addition to the purchase price of the home. One of these costs is stamp duty, which is a tax paid on the purchase of a property. The amount of stamp duty you'll pay depends on the purchase price of your home and your country of residence. In addition to stamp duty, there are other costs to consider when buying a property. These costs can vary depending on the location and size of the property but typically include things like legal fees and mortgage arrangement fees. It's important to be aware of these costs upfront so that you're not caught off guard later on.
It's also important to remember that purchasing a property isn't always as straightforward as just paying for it outright. In some cases, you may need to provide a deposit before buying a home, and you'll likely be required to have life insurance in place too. Working out all of the associated costs ahead of time will help ensure that buying a property goes as smoothly as possible for you.
Evaluate the different types of housing offered in London and which is right for you.
There is a vast array of different types of housing available in London. Here is a brief overview of some of the most common types of housing in the city:
Apartments. These are typically smaller than houses and are located in high-rise buildings. They are a popular choice for city dwellers as they are often more affordable than houses.

Terraced Houses. These are a type of house that is typically found in urban areas. They are attached to other houses in a row and have a small front and back garden. semi-detached houses

Semi-Detached Houses. These are similar to terraced houses but are instead attached to just one other house. They typically have larger gardens than terraced houses.

Detached houses. These are the most expensive and luxurious types of housing in London. They are stand-alone houses with a large garden.
Determine which neighborhood you want to live in.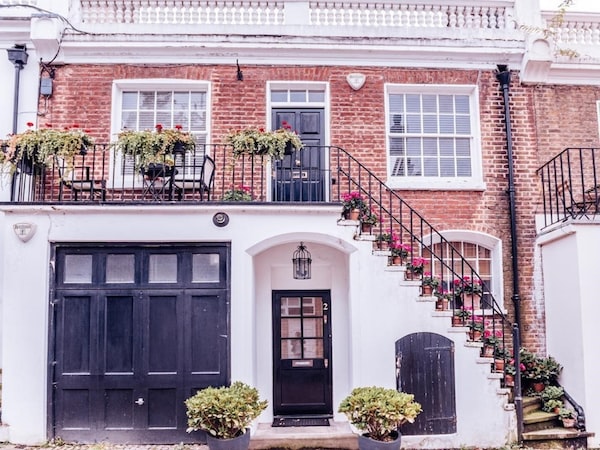 When looking for a place to live in London, one of the first things you need to determine is which neighborhood you want to live in. This decision will be based on a variety of factors, such as your budget, lifestyle, and interests.
If you're on a tight budget, then the best option for you may be to live in a neighborhood that is closer to the center of the city. This will allow you to take advantage of all of the great amenities that London has to offer without breaking the bank. If you're looking for a more suburban lifestyle, then you may want to consider living in one of the neighborhoods that are located on the outskirts of the city. These neighborhoods typically offer more affordable housing options, as well as plenty of green space and other amenities. If you're interested in living in a neighborhood that is known for its nightlife and entertainment options, then you may want to consider areas like Soho, Mayfair, or Camden. These neighborhoods are home to some of the best restaurants, bars, and nightclubs in London.
No matter what your budget or lifestyle might be, there is sure to be a neighborhood in London that is perfect for you. So take your time and do your research, and you're sure to find the perfect place to call home.
Get a survey done.
A survey is an important part of the home buying process. It can identify any potential problems with the property and help to negotiate a lower price if needed. It is also important to get a survey done on older properties as they may have hidden damage that could end up costing you more money in the long run.
Overall, this guide is an important resource for anyone looking to purchase property in London. The guide provides an overview of the process of purchasing property in London, from finding the right property to getting a survey done.