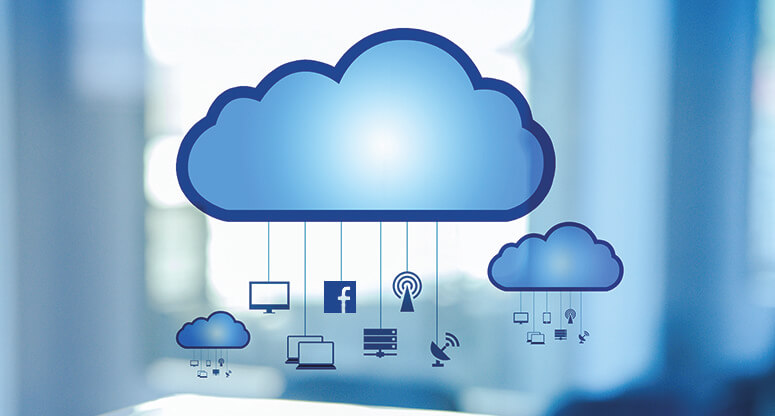 5 important features of Cloud Contact Center Solution
For modern businesses today, a Cloud Contact sits at the heart of customer engagement. Hosted on the cloud and devoid of any traditional wires and infrastructure. This modern solution of communication-based on cloud telephony is extremely viable for businesses of all sizes- growing startups or large enterprises. In a cloud contact center, all customer interactions over social media, email, voice, etc. are viewed and managed. Unlike traditional call centers, a Cloud Contact Center helps businesses have a clearer picture of its customers. A cloud contact center can be integrated with the business' CRM to view a customer journey in totality.
And as the usage of digital and penetration of E-Commerce rises, the need to make the contact center better and technologically advanced rises exponentially. The solution of Cloud Contact Center is extremely simple to deploy with no money tied to capital while it helps deliver gold standard capabilities of transforming customer engagement for a business.
Includes advanced call-routing capabilities,
supported by auto-attendant and many times by interactive voice response (IVR), to make sure that callers and customers get to talk to the right expert, department, or qualified agent. IVR integrated with Cloud Call Center makes it possible for users to find the right person without having to wait and cut through the various lines and engagements a customer would have to make in order to reach the one. An already frustrated customer would be even more so frustrated if they are made to speak to the right person after waiting for a while. And there would be your CSat Scores all dropped down.
Also Read: DISRUPTIVE WITH WEB DESIGN – Web Development
However, it only makes the utmost sense for a business to use cloud contact centers to optimize its services. Since it is possible to have advanced call-routing capabilities and integrate other cloud communication solutions with a cloud contact center, it makes sense for a business to deploy one. These capabilities make not only process smoother but also help cut costs across the organization
Makes use of automated services like IVR, greetings, and music-on-hold
to optimize the requirement of staff needed to provide efficient customer service to prospects and current customers. This lets IVR focus on generic queries and get agents to focus on queries that require agent attention or expert capabilities. Interactive Voice Response(IVR) is a cloud communication solution that not only makes the calling process more satisfactory for the customers but also for the business to design processes that drive higher CSat& KPI Scores.
Has advanced features and agent management tools
so that agents can efficiently handle calls and automate processes, while team leaders can access reports on customers, agents, and their teams. These advanced features help automate redundant tasks that take on agent time and attention, like manually sifting through information or dialing numbers. These features empower contact center leaders to provide the right tools and training to its agents to have them be productive and drive high-quality engagement for customer interactions.
lets managers have access to well-designed dashboards and detailed reports,
including information and data on like average customer call time, how long a customer call had to wait before getting connect to an agent, any time agent(s) was idle. All of this information helps businesses optimize its operations while enhancing the customer engagement processes. This information aids the business in improving their processes, calling scripts, designing training programs for their agents, etc.
Is deploying on the cloud by a 3rd party service provider,
such as cloud telephony in India and other countries is provided by leading companies such as Knowlarity. A Cloud Communication Company helps businesses get state-of-the-art cloud communication solutions without investing in any hardware or CapEx and paying as per usage. This makes it possible for businesses of all sizes across industries to leverage the qualities of the Cloud Contact Center.
These features of a Cloud Contact Center make it an extremely important customer engagement tool. There are a number of cloud telephony and cloud communication providers that aid businesses in streamlining business communication. One of India's pioneer cloud communication companies, Knowlarity, helps businesses that are leaders in their industries, manage their engagement and communication needs. Knowlarity offers solutions like ChatBots, Virtual Number, Cloud Contact Center, Advanced Speech Recognition, etc.