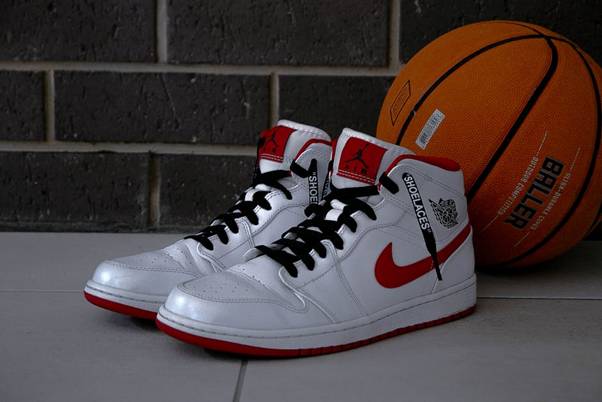 5 Helpful Tips for Collecting Sneakers
Are you looking for ways to build an impressive sneaker collection? Do you want to expand your horizons on the types of shoes that you wear? If so, then you need to start by learning all that you can about collecting sneakers.
Believe it or not, there's an art form to it. Sneakerheads all around the world take tremendous pride in the shoes they add to their collection. It isn't just a hobby, it's a lifestyle!
See below for an in-depth guide listing several tips on how to buy shoes online, build your collection, and do all of this without breaking the bank!
1. Build a Sneakerhead Budget
It's no secret that collecting sneakers is going to cost you money; people don't just walk around offering their favorite Air Jordans for free.
That said, there's a huge misconception out there that collecting sneakers is an expensive hobby. It doesn't have to cost you an arm and a leg; if you're doing it right, you can add 10 to 12 new sneakers each year with only 10-percent of your annual income.
This entire process should start by making a budget. Start by taking your entire expected annual take-home pay for the upcoming year and multiply it by .10. The number that comes up represents 10-percent of your take-home pay.
Now take that 10-percent and divide it by 12 (for twelve months out of the year); that's how much you can spend per month on sneakers and stay within your budget. Make sure that you're taking this out of each paycheck and storing it in an envelope to ensure it doesn't get used for something else.
By knowing your budget, you'll have more confidence in the sneaker collection you build. Not only are you getting your hands on awesome shoes, but it's all fitting comfortably within the amount of money you make this year.
2. Find Trusted Online Sellers
If you thought that you would just build a collection of sneakers by walking into brick-and-mortar stores like Dick's Sporting Goods or Foot Locker every few weeks, think again! The best sneakerheads in the world—the ones with the collection you wish you had—exhaust all options to find the best sneakers out there.
For that reason, you'll want to learn how to properly buy shoes online. There are a few key steps to follow if you want to do this successfully.
First, do some research to find trusted resellers. If you have a weird feeling about the site that you're on, back out of it. You can get some insight into whether the reseller is trustworthy by reading through their online reviews.
You can also tell when a reseller is trustworthy by the depth of their site. For example, this Air Jordan collection features many different versions, colors, and collabs for you to choose from.
Next, you need to understand the proper sizing of each shoe you buy online; nothing's worse than getting a pair that's too big or too small for your foot. The sizing information for each brand of shoe is out there, you just have to be willing to take the time and read it!
3. Watch Out for Counterfeits
Unfortunately, this is a very real (and quite prevalent) struggle that the modern-day sneakerhead has to fend at all costs. Many companies out there will try to sell you a counterfeit and maximize the price that you pay in the process.
The good news is that there are several telltale signs that the shoes you're buying are potentially fake, such as:
The site uses generic stock photos of the shoes they claim to be selling
The shoe, once you have it in your possession, is missing a size number, SKU, or the country they were manufactured in
There is an abnormal amount of stitching on the shoe or in the picture of the shoe on their site
The picture of the shoe looks different than pictures of it on the actual brand's site
4. Shop for Your Faves First
You've already created the budget for this newfound hobby; you have nothing to fear when it comes to spending too much on your desired pair of shoes!
Far too many sneakerheads avoid buying a pair they really want because of the price. They tell themselves, "I'll buy it later!" But the harsh reality is that "later" may never come. If you come across a pair of rare shoes you're dying to have, buy them before it's too late!
Shop for your favorites first; the shoes you've always wanted to have. This will help you build momentum for your collection.
5. Meet Them At the Launch
Buying used sneakers and previous models is a great way to cut the costs of buying major shoes. However, there's another way to save money on your desired pair: buy them during your launch.
This can allow you to buy a pair of shoes that no one has ever had before; you'll be one of a select few that has it in their possession.
For example, Nike has their SNKRS app which allows you to explore upcoming models and buy them before they run out of stock (which happens very quickly).
Use These Tips for Collecting Sneakers Today
Now that you have seen an in-depth list of tips for collecting sneakers, it's time for you to start building your collection today!
Take the time to browse our website for more articles on collectible sneakers, as well as many other topics that you will find helpful on your quest!